SHTFPreparedness may collect a share of sales or other compensation from the links on this page.
We are living in a nation that requires your awareness and your ability to defend yourself. It's a very interesting situation to be in because you aren't confronted with violence on a daily basis but if you round the corner into trouble, it can be the end of you.
Do you know how to defend yourself with and without a firearm? Have you ever heard of Brazilian Jiu-Jitsu?
This may sound like some kind of a different language if you are unfamiliar with the language of fighting. Attacking from a position like knee on belly gives you a tremendous advantage. Grappling in Jiu-Jitsu is a means to an end. You are playing a game of submissions.
Learning Brazilian Jiu-Jitsu can be very difficult and time-consuming you would need to be dedicated to this if you were going to get good at it.
Learning to Fight
Never underestimate anyone you are fighting. If you get in an altercation there is no time for mocking or playing. All fights, like wars, should end swiftly and decisively.
When you learn to fight you quickly begin to understand whether or not someone knows how to fight. You see it in their posture and it's pretty easy to recognize. If the altercation gets to throwing punches, well, then it becomes very obvious who can fight and who cannot.
Most fights are a matter of raw aggression manifesting itself in an outburst of flailing arms. Those arms can knock you out but if you know a little defense you will be alright.
Now is the time to learn to fight. You want to be prepared to defend yourself.
Dont waste your time. Box, wrestle, do Jiu-Jitsu or Muay Thai. These are the most effective means of self-defense. They are easy to measure and you can spar to get used to things like distance. Before long you will be prepared to deal with the chaos of a brawl.
---
Bonus: Root Cellar That Can Be Used as a Bunker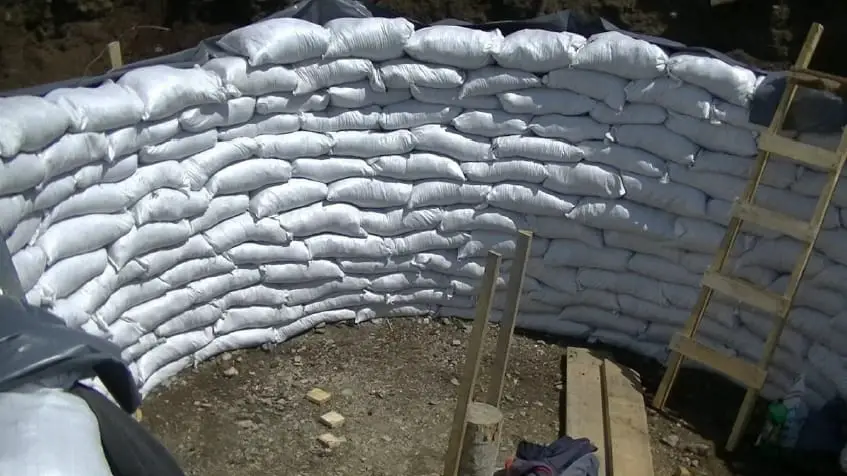 If you can't afford the box culvert option you can look into is building a backyard root cellar that can be used as a bunker.
If you want to learn how to build a backyard bunker like your grandparents had, without breaking the bank, then check out Easy Cellar.
Easy Cellar will show you:
How to choose the ideal site
Cost-effective building methods
How to protect your bunker from nuclear blast and fallout
How to conceal your bunker
Affordable basic life support options
Easy Cellar will also show you how a veteran, with only $421, built a small nuclear bunker in his backyard.