SHTFPreparedness may collect a share of sales or other compensation from the links on this page.
Comedian and progressive activist Kathy Griffin had her Twitter account suspended on Sunday after violating the social media platform's terms of service. Griffin had been impersonating Elon Musk on Twitter.
Griffin altered her Twitter account to make it appear that it was Musk's official page. She changed her feature image to the same photo that Musk has and renamed her account to "Elon Musk."
Screenshots show Griffin was also impersonating Musk in her tweets. In the impersonating tweets, Griffin instructed people to vote for Democrats in the midterm elections.
Griffin's Twitter account was suspended.
"Mad Men" actor Richard Somner also had his Twitter account suspended for impersonating Musk. Verified Twitter accounts @arb and @ChrisWarcraft were also suspended.
Even before Musk took over Twitter, it was against the social media network's terms of service to impersonate someone.
You may not impersonate individuals, groups, or organizations to mislead, confuse, or deceive others, nor use a fake identity in a manner that disrupts the experience of others on Twitter.

We want Twitter to be a place where people can find authentic voices. That means one should be able to trust that the person or organization featured in an account's profile genuinely represents the account owner. While you are not required to display your real name or image on your profile, your account should not engage in impersonation or pose as someone who doesn't exist in order to deceive others. Accounts that use deceptive identities can create confusion, as well as undermine the integrity of conversations on Twitter. For this reason, you may not misappropriate the identity of another person, group, or organization, or create a fake identity for deceptive purposes.
Accounts that impersonate others face profile modifications, temporary account suspension, and permanent suspension.
On Sunday, Musk issued a stern warning for anyone thinking about impersonating other accounts.
"Going forward, any Twitter handles engaging in impersonation without clearly specifying 'parody' will be permanently suspended," Musk tweeted. "Previously, we issued a warning before suspension, but now that we are rolling out widespread verification, there will be no warning."
"This wil l be clearly identified as a condition for signing up to Twitter Blue," the Twitter CEO stated.
Griffin previously besmirched Musk as a "white supremacist."
"Think of the damage Zuckerberg has done. Musk is a Piers Morgan level media thirsty, vindictive, white supremacist who is looking to convince you he is an innovative disruptor," Griffin said in April.
Musk replied, "The extreme antibody reaction from those who fear free speech says it all."
Musk added, "By 'free speech', I simply mean that which matches the law. I am against censorship that goes far beyond the law. If people want less free speech, they will ask government to pass laws to that effect. Therefore, going beyond the law is contrary to the will of the people."
---
Bonus: Root Cellar That Can Be Used as a Bunker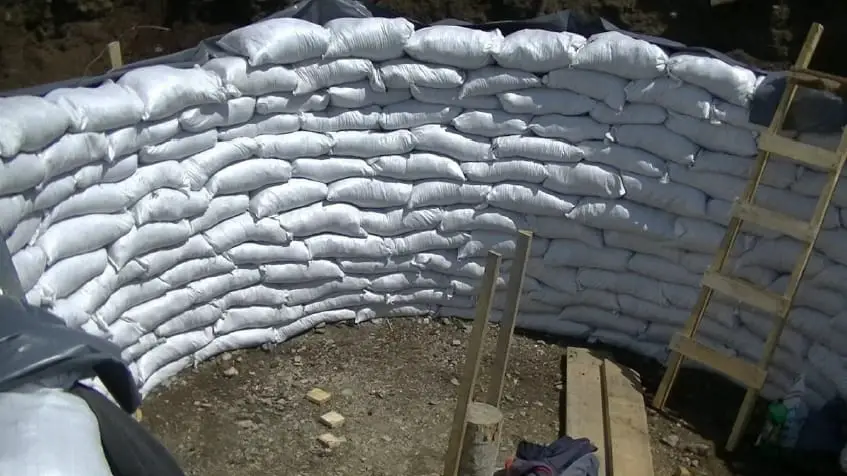 Do you remember the old root cellars our great-grandparents used to have? In fact, they probably built it themselves, right in their back yard.
If you want to learn how to build a backyard bunker like your grandparents had, without breaking the bank, then you need Easy Cellar.
Easy Cellar will show you:
How to choose the ideal site
Cost-effective building methods
How to protect your bunker from nuclear blast and fallout
How to conceal your bunker
Affordable basic life support options
Easy Cellar will also reveal how a veteran, with only $421, built a small nuclear bunker in his backyard.
Also included: