SHTFPreparedness may collect a share of sales or other compensation from the links on this page.
We are rushing headlong into a new age. This age is one that offers up some very real challenges for the average American.
While battling the ever-growing threats of intrusive technology we will also need to be prepared to protect ourselves. In a world of iPhones, you get a chance to see very easy prey all the time. People who are sitting around with their heads in the sand, or the phone. It's an ugly thing to see. People are sitting ducks out there.
While many people want peace and they want to pretend they are safe in this world, it's just not true. We are responsible for protecting ourselves and knowing how to become hard targets in this world. It will take time, practice and learning. You have to prepare yourself to battle the threats of our day.
3 Pack POLICE MAGNUM OC-17 Pepper Spray 1/2oz Black Molded Keychain
Krav Maga Tactical Survival: Personal Safety in Action. Proven Solutions for Real Life Situations
Timing
Many people are just moving towards the world of never going out again and never going to crowded places. That is a big problem. You can avoid almost all of the calamity if you follow one motto.
Get in and get out EARLY! You can go to festivals and enjoy them but don't get int there when it's crowded or when it's ending.
Conditioning
Mental and physical conditioning can go a long way when dealing with human predators! You will find that your mind being sharp and your body in shape will not only help you notice predators but also deter them.
Bad guys aren't interested in taking on a person who could really put a hurting on them.
Weapons
As a last line of defense, you should have a weapon or some weapons. There is a lot of philosophy that goes into this thing. You need to understand what you stand for and what you are willing to use.
No matter the situation, you need a serious weapon for self-defense.
---
Bonus: Root Cellar That Can Be Used as a Bunker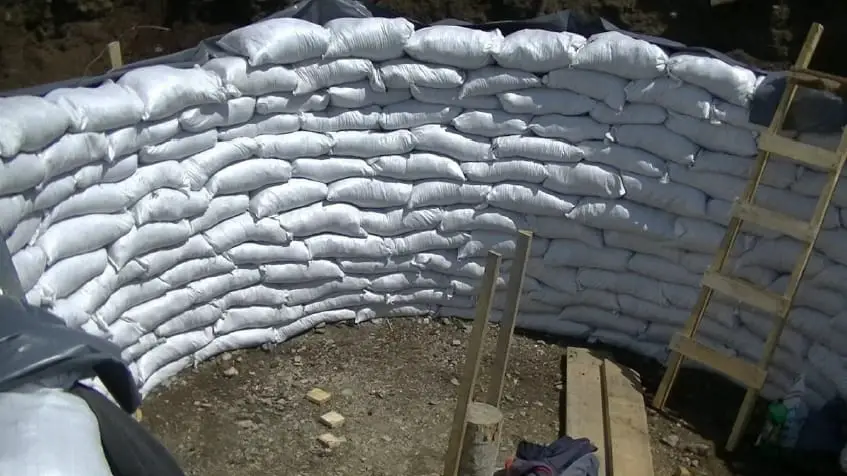 If you can't afford the box culvert option you can look into is building a backyard root cellar that can be used as a bunker.
If you want to learn how to build a backyard bunker like your grandparents had, without breaking the bank, then check out Easy Cellar.
Easy Cellar will show you:
How to choose the ideal site
Cost-effective building methods
How to protect your bunker from nuclear blast and fallout
How to conceal your bunker
Affordable basic life support options
Easy Cellar will also show you how a veteran, with only $421, built a small nuclear bunker in his backyard.