SHTFPreparedness may collect a share of sales or other compensation from the links on this page.
The most important preparedness tool is information. If you are reading this article, then you already know that.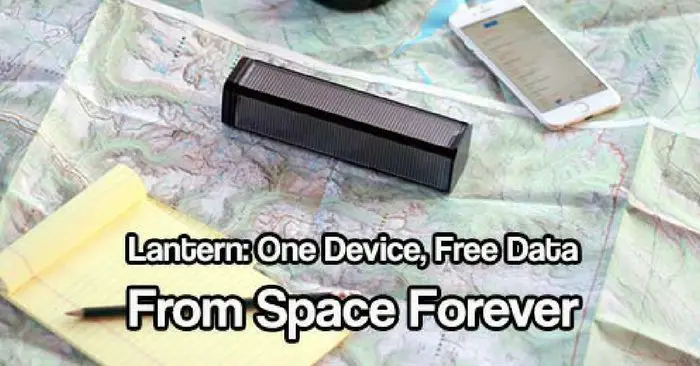 For the first time in history, there is a globally accessible information service broadcasting continuously from space, making it immune to any disaster that might happen on the ground. And it is completely free. You just need to make sure you are connected to it.
Preparing for a disaster is analogous to preparing for a competition. The best competitors practice their craft, they train, and they study their adversaries. Yet, when the moment to step onto the field comes, they must make the best decisions with the information that is available. The problem with disasters is that they are all unique. They completely alter the playing field and often make it so that you have to play the game wearing a blindfold. But what if there were a way to completely remove that blindfold and know exactly what is happening? There is and it is called Outernet.
Here are some typical dilemmas that arise during disasters that Outernet can help solve:
What is the status of the disaster and is it safe to move about?
Outernet prioritizes updates for ongoing disasters. If Hurricane Katrina or the Indian Ocean Tsunami had happened with Outernet in existence, there would have been a centralized source of information.
If you are separated from your loved ones, have they been admitted to a hospital or checked into a relief station somewhere?
All it takes is one person in a relief station to be able to check in with Outernet with updated lists of names and Outernet can broadcast those lists for public use.
What actions do the relevant authorities recommend people take?
Outernet not only broadcasts information from central authorities but relevant hashtag digests from Twitter, user-requested content, and other more decentralized forms of information that are helpful in a disaster.
Are there updated survival guides for a changed, post-disaster environment?
Disasters, both natural and man-made, can change the landscape and make information that may have been up to date moments before become irrelevant. Outernet can broadcast updates right away.
How can you build the necessary structures and systems to support long term existence?
In the aftermath of a disaster the focus is on immediate survival. But if adverse conditions drag on, you will need resources on how to build a sustainable existence. Outernet broadcasts instructions for things like power generation, agriculture, building, and much more.
How can you rebuild a semblance of society, including assets such as education, the arts, and literature?
This is a much larger question that I will return to below.
Outernet is a new service that works like FM radio but for information instead of music. Outernet uses radio waves just like FM (at a different frequency) and broadcasts them from satellites instead of radio towers. This lets us cover more area and avoid susceptibility to land-based disasters. Those radio waves are picked up by a receiver, just like a radio. That receiver turns the radio waves into files the same way an FM radio turns its radio waves into songs. An FM radio then shares those songs by using speakers to create sound waves that are heard by your ears. Instead of creating sound, an Outernet receiver emits a Wi-Fi signal that is picked up by your phone, tablet, computer, or other Wi-Fi-capable device. Imagine if your FM radio saved every song it received and let you connect to it over Wi-Fi and listen to those songs anytime. That is what an Outernet receiver does, except instead of songs you get news, weather, disaster updates, educational material, books, software… the list is endless. Everything you consume on Outernet is also completely anonymous. Just like FM radio, no can know when you are listening or what you are listening to.
So, how do you get an Outernet receiver? For the next three days, our first receiver called "Lantern" is
available for pre-order on IndieGoGo
. Lantern has built-in solar panels so that it can work off the grid and it can be used to charge your phone or other device. We raised our goal of $200,000 in just five days and now, at the end of our campaign, we are trying to reach $500,000 to let us increase our broadcast bandwidth from 2 MB/day to 10 MB/day. We also publish
plans
to let anyone build their own receiver.
The last question posed above gets at the broader picture of what Outernet is designed to do. For a disaster preparedness tool, there can be no better addition to your kit than an Outernet receiver. However, right now, billions of people live in conditions that many of us would describe as disastrous. For example, 4.3 billion people – two thirds of the human race – cannot access the Internet. All of the information that we take for granted is inaccessible to most of the people alive right now. That is why Outernet is "Humanity's Public Library," we are a resource that every person on Earth can find useful.
In this regard, all of us are already living in a disaster, one where the vast majority of humans are not reaching their potential and contributing to the global marketplace of ideas. Imagine if you only had the ability to use one third of your body or the day was only 8 hours long instead of 24. What could you accomplish if you were then given 100%? What would you be able to do? Now think about what could our species could accomplish if everyone could learn and pursue new knowledge. What inventions could we create? What diseases could we cure? Think about all we have done with one third (and less throughout much of history) and now triple it. When you buy a Lantern, you are not only making a smart decision for your own preparedness, you are making it so that there is potentially less reason to need to be prepared because we will be more intelligent as a species.
If you are curious about what exactly is being broadcast by Outernet and how it is chosen, you can read more here. Much of what is broadcast is decided by users.
With Outernet we can approach disasters in a completely new way. I hope you will consider supporting us in our work and sharing our work with those you care about.
---
Bonus: Root Cellar That Can Be Used as a Bunker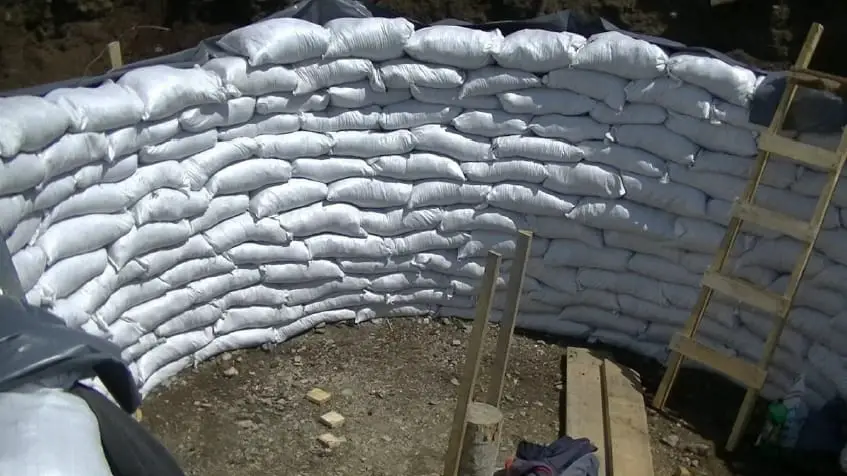 If you can't afford the box culvert option you can look into is building a backyard root cellar that can be used as a bunker.
If you want to learn how to build a backyard bunker like your grandparents had, without breaking the bank, then check out Easy Cellar.
Easy Cellar will show you:
How to choose the ideal site
Cost-effective building methods
How to protect your bunker from nuclear blast and fallout
How to conceal your bunker
Affordable basic life support options
Easy Cellar will also show you how a veteran, with only $421, built a small nuclear bunker in his backyard.