SHTFPreparedness may collect a share of sales or other compensation from the links on this page.
Your child is bleeding. The wound is somewhere in the upper arm.
Is it an arterial bleed? How do you stop it?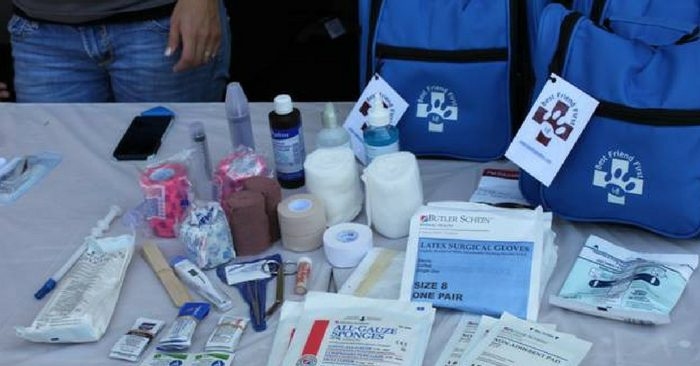 Can you imagine being in this type of situation where there are no doctors or 911? Would you be able to deal with something like this? If you cannot deal with a situation like this now, the good news is, you can train to get there. You can also buy the things you need to become much better at medical preps.
This comes from both training and having the right medical supplies.
It's not hard to put together a full list of prepper medical supplies.
Basics of Wound Healing
If you are going to heal any type of wound it is going to take a couple of things. The biggest is keeping that wound clean. That is going to take clean bandaging. Many people get lost on the idea of bandaging. What you need to start are a few 5-gallon buckets full of medical tape, gauze and nitrile gloves.
This is about one of the most important parts to start with. With these three things, you can deal with lots of different types of wounds with some efficiency.
OTC MEDS
Aside from having the three basics, you are also going to want to keep a nice medicine chest on hand. These basics will give you a means of dealing with things like fever, diarrhea, inflammation and other ailments that need to be dealt with.
Stock up on these meds and dont forget about the little ones. Child meds are not only important in your own home but can go a long way in helping out others. In fact, it can even be used in a barter situation and few things will get you leverage like medicine for someones kids.