SHTFPreparedness may collect a share of sales or other compensation from the links on this page.
What we carry on our person both dictates how we live and what we are capable of. Many people call it the EDC and it really shapes the type of lifestyle you live.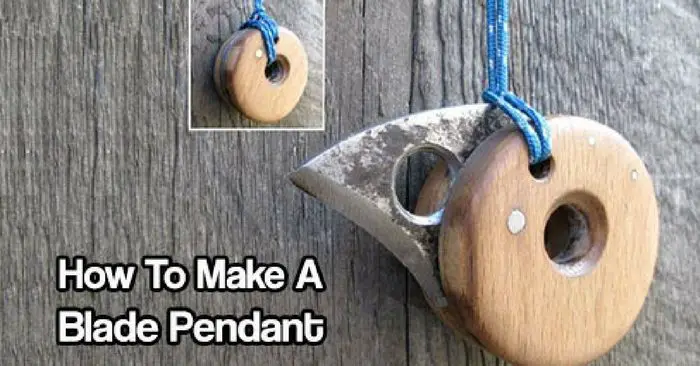 Someone who is carefree is not going to carry a pocket knife and multitool each day. It just doesn't fit their makeup. Instead, they carry as little as possible and try to make the best of it. On a personal level, I guess there is nothing wrong with that.
Of course, if you are a firearm carrying, preparedness minded individual then carrying something like a neck knife might make perfect sense. The interesting thing about this little build is that the neck knife has been gaining a lot of popularity. Its another piece of EDC gear
Not so much the jewelry type utility build pictured above but more from a sense of having a self-defense weapon that you can reach and use quickly and effectively. Around the neck is not the worst way to carry. It just sounds dangerous because we hate to hear the words 'knife' and 'neck' in the same sentence.
It's usually a pretty gruesome pairing.
Building a Blade Pendant
This little pendant kind of blurs the lines between the neck knife and utility. The original design and instructions offer up a smaller blade but you could certainly deviate once you understand the process. In fact, there is no reason why you couldn't double the size of this necklace if you really wanted to.
Maybe even char the wood a bit for a different look.
Covert Tools
It's hard not to get excited about things like covert tools and covert weapons. This community can appreciate that stuff more than most. Which is why the blade pendant is something most of you will enjoy and some might even reproduce.