Some of the links below are affiliate links. This means that if you choose to make a purchase we may earn a small commission at no additional cost to you.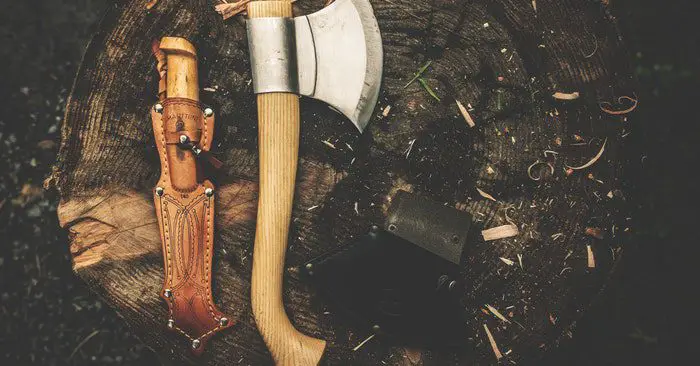 One of the ultimate survival tools is an axe. A well-made axe is one of the most precious things to have in your arsenal. There is an art to swinging the axe and splitting wood. When we think of an axe the focus is most commonly on the hand forged metal head and sharp blade. If you look at the very best axes in the world you will see that the same type of attention is paid to the handle. Though you may not have the foundry to create the axe head you could preserve an axe by creating a new handle.
The more you can make by hand the better you are going to do in a post SHTF situation. The skills that you learn today, and compile, are going to be your salvation tomorrow.
How To Make An Axe Handle By Hand