SHTFPreparedness may collect a share of sales or other compensation from the links on this page.
The storage of fats for emergency preparedness is often something that is overlooked. We do a good job of storing food but it would seem that storing quality fats in quantities that are effective is not our strong suit. It's just something we forget.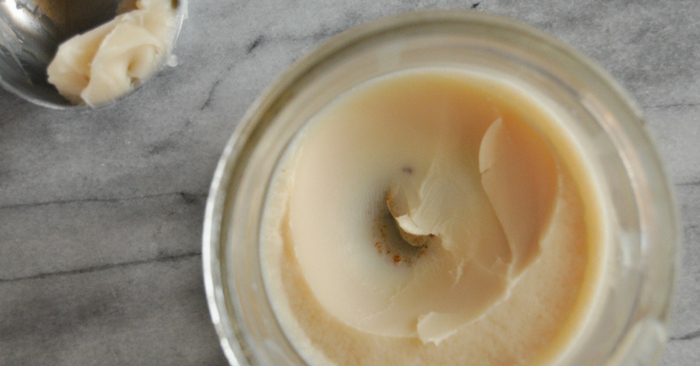 Fats are incredibly important both for cooking and preservation. They are also an integral part of making soap!
Another cool thing you can do with fats is make your own candles. In this article, we are going to explore the process of making a bacon fat candle.
Making a Bacon Fat Candle
This is a very simple process. It's not groundbreaking but it opens your eyes to the possibilities of storing fats.
The first step is to cook and eat some bacon! Quite possibly the best first step ever.
Save that fat that has rendered out of the bacon and been left behind in the pan. To get pristine white pork fat for this you will want to cook fat back and start it in a little bit of water so nothing browns. For bacon, it's gonna brown up and the fat will be more of a yellow than a white.
Find a collection of jars or a single glass container that could be used to hold grease and a wick and stand safely as a candle.
Add a single wick to the candle and then pour in some bacon fat. Be sure the wick is sticking out of the top so you can light it.
Let the bacon fat firm up and you have yourself a bacon fat candle!
We should never be in the dark. A quick hack on this already quick DIY project is to insert a birthday candle into a jar of bacon fat, that can be used if you don't have a wick on hand.