SHTFPreparedness may collect a share of sales or other compensation from the links on this page.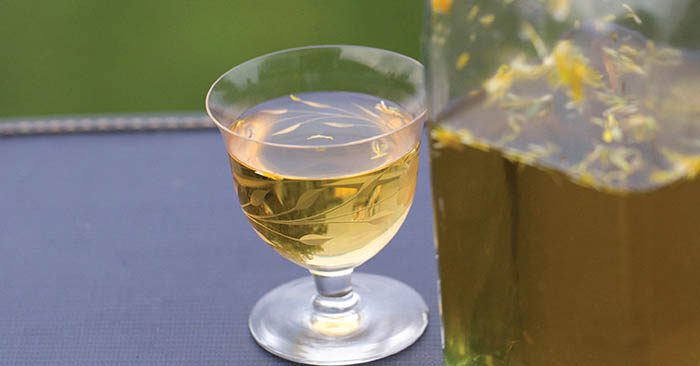 Dandelion wine is probably the best tasting wine you can make at home!
Dandelions will be everywhere pretty soon. As a result, you will want to learn how to make dandelion wine and take advantage of the first blossoms of dandelions!
Dandelions are weeds that grow pretty much anywhere. For years I always thought of them as annoying weeds that just grew where ever they liked, ruining my lush green lawn.
Now that I am a prepper, I have changed my mind… you can eat them, make tea with them and like this post, make wine with them. They are a prepper's best friend with many health benefits.
Check out our recipe below, and enjoy!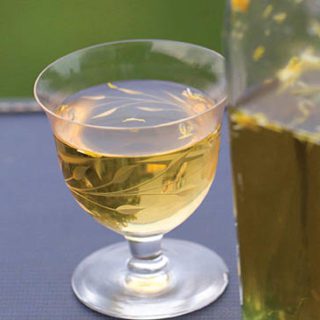 Dandelion Wine
Total Time:
21 days
20 minutes
Take advantage of these prolific, annoying weeds and transform them into a tasty wine at home!
Ingredients
1 quart yellow dandelion blossoms, well rinsed
1 gallon water
8 cups white sugar
1 (.25 ounce) package active dry yeast
Orange, sliced
1 lemon slice
Instructions
Place dandelion blossoms in the boiling water, and allow to stand for 4 minutes.
Remove and discard the blossoms, and let the water cool to 90 degrees F (32 degrees C).
Stir in the yeast, sugar, orange slices, and a lemon slice.
Pour into a plastic fermenter, and attach a fermentation lock.
Let the wine ferment in a cool area until the bubbles stop, about 10 to 14 days.
Siphon the wine off of the lees, and strain through cheesecloth.
Bottle in quart-sized, sterilized canning jars with lids and rings.
Age the wine at least a week for the best flavor.
Nutrition Information:
Amount Per Serving:
Total Fat:

0.4g
Saturated Fat:

0.1g
Cholesterol:

0mg
Sodium:

42mg
Carbohydrates:

5g
Fiber:

1.9g
Sugar:

0.4g
Protein:

1.5g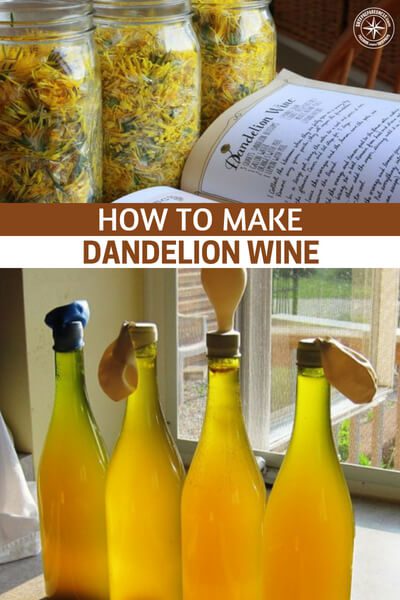 ---
Bonus: How to Make Pemmican, the Original Survival Food
Invented by the natives of North America pemmican was used by Indian scouts as well as early western explorers.
Native Americans spent a great deal of time on the go and depended on having portable, high-energy, highly nutritious, and filling foods that would last for long periods of time without refrigeration.
Pemmican is a portable, long-lasting, high-energy food. It's made of lean, dried meat that's crushed into powder and mixed with hot, rendered fat. This makes it one of the ultimate foods to have stockpiled for when SHTF or disaster strikes.
People really should avert their gaze from the modern survival thinking for just a bit and also look at how folks 150 years ago did it.
These guys were the last generation to practice basic things, for a living, that we call "survival skills" now.