SHTFPreparedness may collect a share of sales or other compensation from the links on this page.
Make a DIY Rainwater Catchment System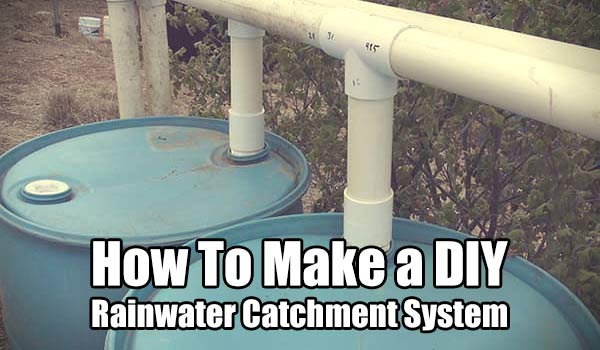 Having a source of water when SHTF is so important and it makes me sad that certain states and countries around the world are not allowed to save rain water.
There are many articles and tutorials on how to make rain barrels systems and even gutter-less systems (which are awesome) but I like to search for quality articles from around the web. I like looking for great and accurate information.
Getting lots of information and data on why having a rain catchment system will not only get you off the grid water-wise but also ensure you and your family have a source of water if it hits the fan.
Did you know that as much as 600-1,200 gallons of water falls freely on your roof for every rainfall if you happen to have 1,000 square foot of roof surface area? That's more than enough water to last a month or even a few months depending on your water usage.  See the original article in the link below and see if a rain catchment system is right for you.
Make a DIY Rainwater Catchment System