SHTFPreparedness may collect a share of sales or other compensation from the links on this page.
How To Make A Quick Emergency Lamp From A Mop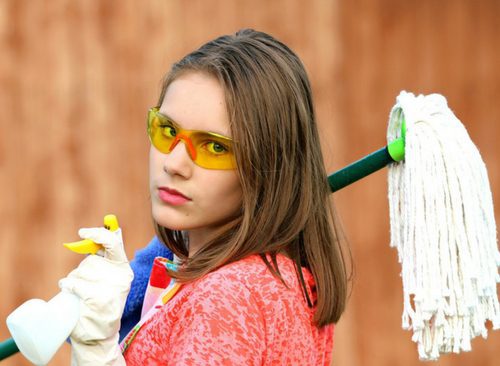 In a real emergency situation we all need to use everything around us in order to thrive and survive! That being said, I remember seeing this somewhere on the internet years ago and I am sorry I can't remember which site. Luckily I can remember how to make one of these simple lamps.
What You Need:
– Coat Hanger or wire
– Olive oil
The rest is obvious by the photo. Fashion a wire holder so the wick is stable and self-supporting, then dip the string into some olive oil and place into the wire holder…  Light! There you have a pretty easy, upcycled lamp that will burn for hrs. To make more lamps I would separate the mop string into thinner strands but be careful not to make them to thin or they will burn faster. If you enjoyed this quick tutorial please consider heading over to our Facebook page if you haven't already to get loads more tips and tutorials to make homesteading and prepping better!