SHTFPreparedness may collect a share of sales or other compensation from the links on this page.
Making A Fire Against All Odds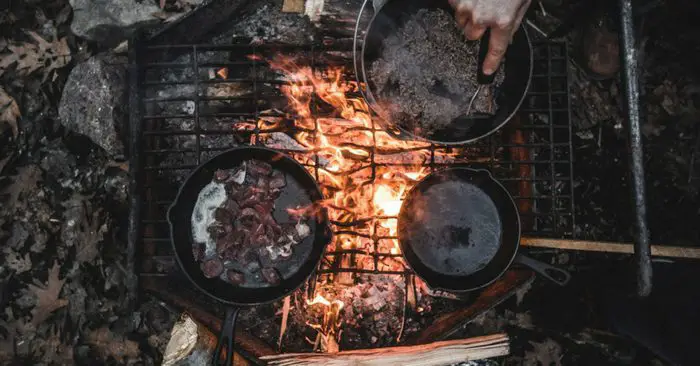 Fire was mankind's greatest invention and it helped humans get out of the dark. Many survival experts agree that being able to start a fire is one of the basic skills we should all master. Crafting a fire will help you stay warm, cook food, treat water, but it will also provide emotional comfort.  However, developing the ability to start a fire goes further than just gathering fuel sources and igniting them.
Making a fire in the wilderness can be quite challenging when you aren't stressed and things go your way. However, starting a fire under challenging scenarios is a totally different thing and few people would be able to succeed. Since things won't always go your way, I recommend trying various scenarios next time you plan to start a fire in the wild.
If you get stranded, you should be able to start a fire even when the odds are against you. Start by identifying which ingredient in fire making is missing (air, heat and fuel) and improvise from there. There are a few scenarios I recommend trying to discover your strengths and weaknesses. I assure you that some of you will react to the challenge with emotional responses rather than pragmatic and logical solutions.  The end goal here is to improve your fire starting skills and discover if you have what it takes to survive in the wild.
I guarantee that even the most advanced survivalists can be challenged by these scenarios, but trust me, it will not be in vain. Their fire making skills will certainly improve after completing these trials.
Read more about how to make a fire with cold and wet hands and other challenging scenarios:
Making A Fire Against All Odds