SHTFPreparedness may collect a share of sales or other compensation from the links on this page.
People are the most destructive force in an shtf disaster. Of course, the seriously cataclysmic disasters will cause tons of damage but the true threat to those who make it are the people around them.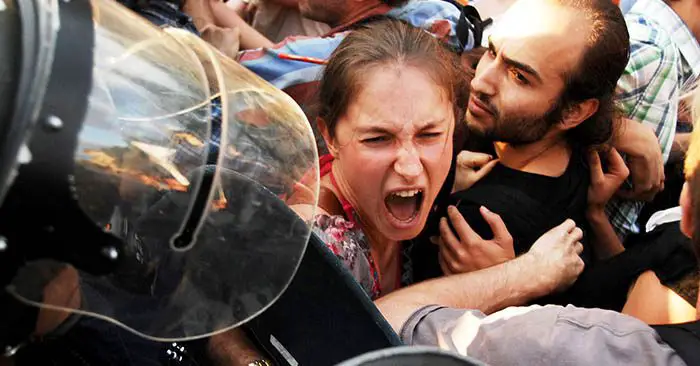 More importantly, we are talking about people who are unprepared.
They pose the biggest threat because they are desperate.
Dealing with the masses will be a big part of surviving a collapse. Not only will you have to deal with these people you may even need their help. You may need to ask them for things or at the very least you will have to barter for things. Doesn't sound like fun but its a skill set you will need.
So, how do you deal with unreasonable people in a collaps?
Keep Your Distance
If you identify these people from a distance one of the most important things you can do is keep them at a distance. An unreasonable person is going to be someone who wants to inconvenience you at every turn.
They might also be looking for a fight. This is a very dangerous situation. To combat that, we will keep them at a distance and watch them.
Assert Your Will
Sometimes, you need to be the deterrent. WIth people who are unreasonable, it might take you to explain your situation and the fact that you are not going to tolerate their nonsense. This could also be dangerous or it could chase them off.
Show them strength and resolve and they will likely realize you are not worth the time.
Find Their Sweet Spot
Even the most unreasonable person can be manipulated. You might be able to find their vice or their motivation and use that to get them to go away or to become a little more reasonable. Be very thorough in your tactics. Use superior tactics to manage those who have lost control of their emotions.