Some of the links below are affiliate links. If you choose to make a purchase we may earn a small commission at no additional cost to you.
Our devices are getting smaller and our power needs larger. Portable power is becoming a true issue and it seems that many of us are just hungry to have a source of power that we can toss in the backpack and have at a moments notice. It's understandable.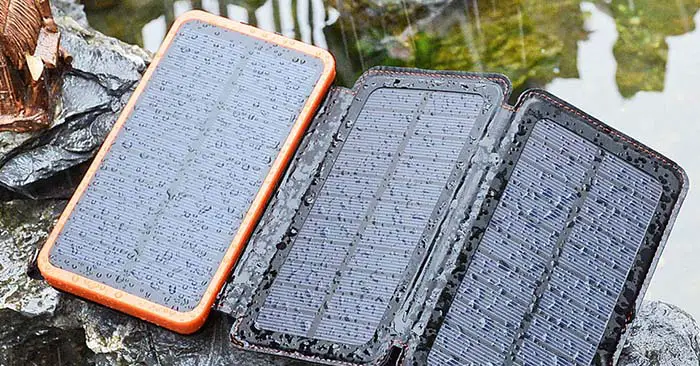 What you may not know is that micropower is popping up in all sorts of forms. There are few energy options that haven't entered the fray.
The qualifier on all of these items is how efficiently they can power your most popular device. Of course, that is your cellphone.
We have the ability to take our cellphones anywhere because of these technologies and its arguable that this is making us more dependent, however, you cannot deny the power of the cellphone and what it affords you.
Let's look at three different variants in the micropower charging market.
BioFuel
Biolite has a product on the market today that will charge your cellphone by burning twigs and small branches.
The BioLite CampStove is an incredible thing but it's real and you can own one for just over a hundred bucks! If this is something that makes sense to you I would recommend you get in on this.
BioLite CampStove Campstove 2 Wood Burning & USB Charging Camp Stove
Hydro Power
There are also companies testing and selling hydropower. There are small portable systems that can be thrown into a nearby creek with a current and used to power small devices.
We are on the verge of creating some seriously effective hydropower tech that will make sense for everyone to have on their next adventure.
Solar Battery Packs
Solar has taken its seat at the device recharging table.
There are a number of designs but it seems like the very best are those that have fold-out solar panels. These do the best to recharge your other battery packs or devices quicker.
Solar Charger 24000mAh, FEELLE Solar Power Bank with 2 USB Ports Waterproof Portable External Battery Compatible with Smartphones, Tablets and More