SHTFPreparedness may collect a share of sales or other compensation from the links on this page.
The ancient fighting style of Muay Thai has proven itself to be one of the most effective fighting methods in the world. It has forged champions in the UFC and still remains the military martial art in Thailand.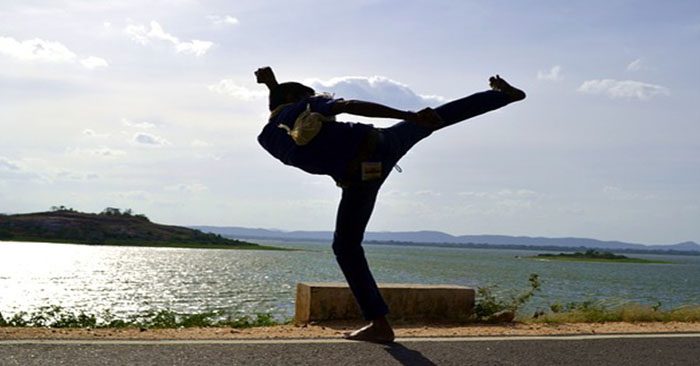 This is not a fluke but fighting method that employs the use of elbows, knees, fists, legs and the devastating clinch. Its the close quarters fighting style of the clinch that makes it ideal for self-defense. Muay Thai is something that is on television every night in Thailand. It's on local channels!
Its what the Thais like and what they do. Its both self-defense and security.
Everyone has the best self-defense technique for you. Everyone knows exactly what you should do if you are attacked. Well, how about you go with the method the best fighters in the world uses and has been practiced and perfected for hundreds of years on the battlefield.
The Muay Thai Clinch
There is a lot of touching in Muay Thai. It's not like Karate or boxing where you get in, drop a combo and get out. Muay Thai is great for close quarters combat.
Where Muay Thai sets itself apart is in the clinch. If you plan on studying Muay Thai study the clinch work. Aside from throwing elbows and knees, you can also throw an opponent to the ground in the clinch.
Muay Thai Fitness
Its take a lot of energy to execute the kicks and clinches in Muay Thai. If you start training this martial art you will not only learn how to handle a person your size or a little bigger, you will also be in great shape before long.
Muay Thai training is hard! It takes endurance and it will build that onto your frame. Is there a better situation than this? Learn to defend yourself and get in tip-top shape with Muay Thai.