SHTFPreparedness may collect a share of sales or other compensation from the links on this page.
Building with pallets is one of those methods that people can use to prep on the cheap. How about turning a bunch of free pallets into a shed for storage? Do you think you can make a pallet barn? It's a lot easier than you think.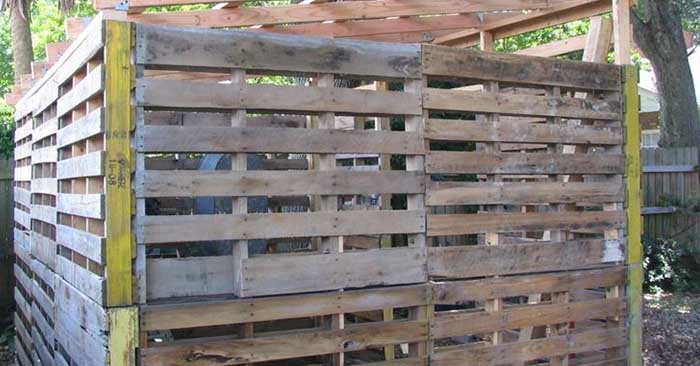 Let's be honest, people are always complaining about not having the money to prepare for disaster. Of course, that is a self-defeating excuse.
You can read the internet, you can write handwritten evacuation plans, you can do plenty of things that don't cost a dime.
Related Content: How To Build a Barn Greenhouse, a very easy plan!
Skeleton of a Pallet Barn
To understand how you can use pallets to build a DIY barn you need to understand the skeleton of the thing.
The simplest method is to use 4X4s. Cement two of them 1 pallet distance apart in a sequence that defines how wide and deep you would like your barn to be.
If you want it to be 3 pallets wide you are going to need 6 4X4s on either side.
These posts keep the pallets in place. Then you do the same thing with all four sides. When you have created a four-walled structure all you need to do is cover the walls using lumber of your desired thickness.
Then you build a roof on the structure.
You can either cut a door in the barn or you can keep the whole front open wide. You can also leave one section open without pallets.
Pallet Barn Storage Options
Now that you have the means of building a shed or barn, you can store things you didn't have space for in the past.
Space is a battle that we all fight in the prepping world. If nothing else you have so much more room for tools! Tools are a very important part of prepping.
Pallets are a poor person's building material.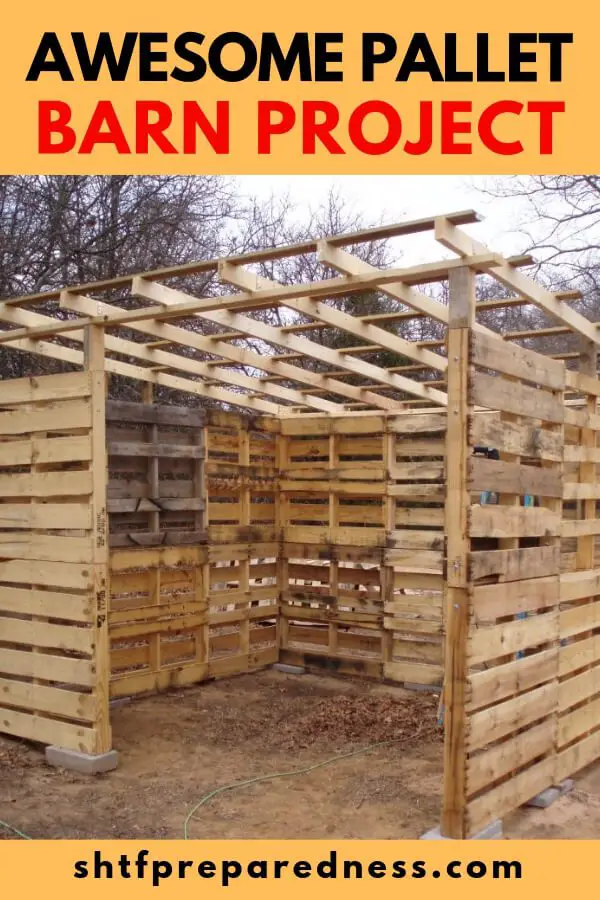 ---
Bonus: How To Grow a Backyard Supermarket
Having a backyard supermarket will allow you to grow pork and beef, chicken, organic eggs, non-GMO fresh fruits and veggies, including all the essential components you need to make your food staples, desserts, and even drinks.
If you are willing to put in a little elbow grease, this isn't too good to be true. The good news is that some of this can be automated.
Our great-grandfathers and great-grandmothers did this every single day. It's called "homesteading", and it can help you save money on food, furniture, tools, clothes, and much more!
This is as self-sufficient as it gets. Watch this eye-opening video to learn more:
Homesteading will take you back to the roots of your ancestors. It's not only a healthy, stress-reducing pursuit, it's a lifestyle.