Some of the links below are affiliate links. If you choose to make a purchase we may earn a small commission at no additional cost to you.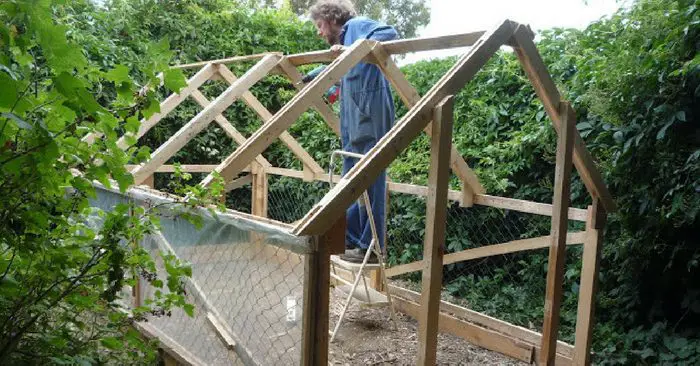 This multi-purpose DIY project can serve as a great greenhouse or chicken coop. Easy to build for a very frugal price!
There are loads of garden DIY projects on the web, the difference between this and others is that this is a multi-purpose garden addition, You can add a cover to the structure and have it a greenhouse and take it off and use it as a chicken coop.
Use untreated pallets to build the structure, just check that the pallets have HT stamped on them, this means heat treated, You do not want any other wood, it could be treated with nasty chemicals and seep into your soil or worse kill your chickens. Check out this great tutorial below, check the comment too, you always get great ideas from them…
DIY Pallet Greenhouse Or Chicken Coop