SHTFPreparedness may collect a share of sales or other compensation from the links on this page.
In the long term survival situation, you need to be prepared to watch your gear come apart. Not many pieces of gear are going to stick with you for the long haul. Its the nature of the beast. Sure, your survival gear might feel invincible when you take it out once or twice a year.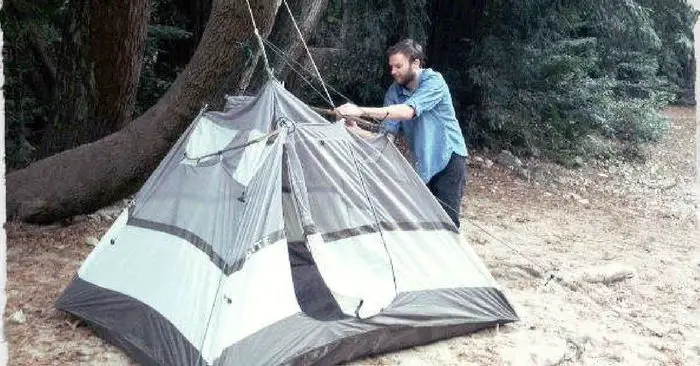 However, if you spend 6 months camping, night after night, using blades, tents and stressing your gear, it will begin to fall apart. Whether or not you carry a sharpener to bring those blades back or a sewing kit to repair materials like tents and backpacks, these things will breakdown.
Do you know how to utilize gear that is on the way out?
Do you know how to pitch a tent without poles?
ADAPT
It's so important for you to be able to adapt. That is a big deal. It might be the biggest deal in the history of survival. We are talking about from the time life existed on this planet. It is most commonly the species that can best adapt which gets to survive.
The same will be demanded of you in survival.
You will need to adapt in your own survival situation. Its not nearly as much about the gear as it is about your ability to adapt and react to a situation.
Bushcraft Skills
Having a set of skills gives you the ability to deal with those rare situations. Skills make your ability to adapt much more effective.
Bushcraft skills, in particular, are another big deal. These skills give you the ability to manipulate the natural world around you and use those resources to affect your survivability. It's a big deal.
These skills take practice and time but they pay dividends.