SHTFPreparedness may collect a share of sales or other compensation from the links on this page.
Plants That Produce Nicotine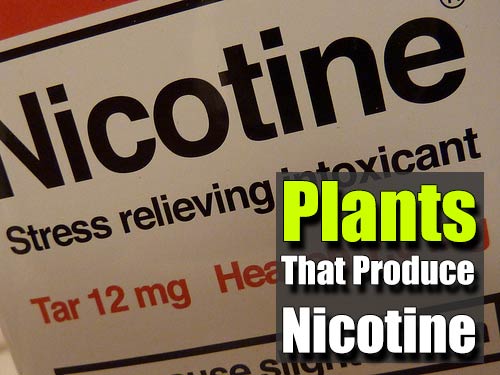 ** WARNING** Be careful when trying this. Make sure you are 110% sure its not a poisonous plant. This is just for information purposes only.
Nicotine is probably the worlds most used drug. Nicotine is an alkaloid produced in leaves, roots and other parts of plants, primarily in the Solanaceae (potato and nightshade) family. The best known, of course, is tobacco, Nicotiana. Nicotine is not only the active ingredient in tobacco, but is also used as an insecticide, being extremely toxic at higher concentrations.
In a SHTF situation, cigaretts will be worth more than you could ever imagine. What if you could make your own nicotine? Barter with it maybe? See below the plants that produce nicotine.