SHTFPreparedness may collect a share of sales or other compensation from the links on this page.
If you have your money in the stock market today you will hear two things. One will be that you are a genius and you are making money hand over fist.
The other thing will be that you are a fool and that it will all come crashing down. It's hard to argue the latter.
What does it look like right before a massive market crash?
Are you prepared for an economic collapse? One of the most important preps to have on hand is cash. You want to be able to service your families needs in the event that things fall apart.
Paying bills and buying food will all be necessary even in a financial crisis.
Shakey Markets
Our markets thrive on societal consistency. Basically, they want you fat and happy and spending that money. You need to be in your cubicle making money for that to work. You cannot be out in the streets protesting.
Things are wild right now and they are likely to get even more out of hand come 2020. That will only affect markets negatively.
The Trade War
China finally answered back on the United States' tariffs. They also instituted some tariffs and the markets are all shook up over it. What comes next is anyone's guess. We have to be very careful about what is coming. This trade war will likely escalate and things could get much worse for the average American.
Add to all this a the roiling pre-war that is happening with Iran and its easy to get really nervous about all of this. Sure, war is great for the markets and the economy but nuclear bombs are not!
You will never know when the markets fully tank. It's something that will catch us all by surprise. You need to be prepared now for the coming crash.
---
Bonus: Root Cellar That Can Be Used as a Bunker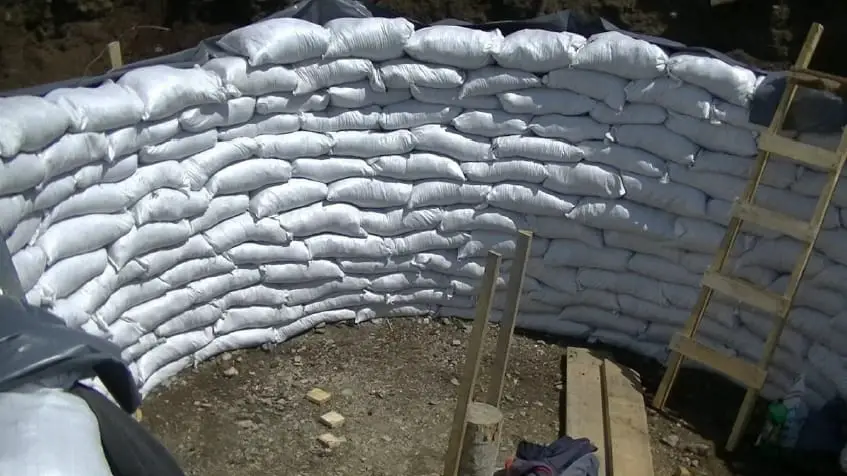 If you can't afford the box culvert option you can look into is building a backyard root cellar that can be used as a bunker.
If you want to learn how to build a backyard bunker like your grandparents had, without breaking the bank, then check out Easy Cellar.
Easy Cellar will show you:
How to choose the ideal site
Cost-effective building methods
How to protect your bunker from nuclear blast and fallout
How to conceal your bunker
Affordable basic life support options
Easy Cellar will also show you how a veteran, with only $421, built a small nuclear bunker in his backyard.