SHTFPreparedness may collect a share of sales or other compensation from the links on this page.
This has a lot to do with poor leadership and an overwhelming force that is driving inequity in this nation.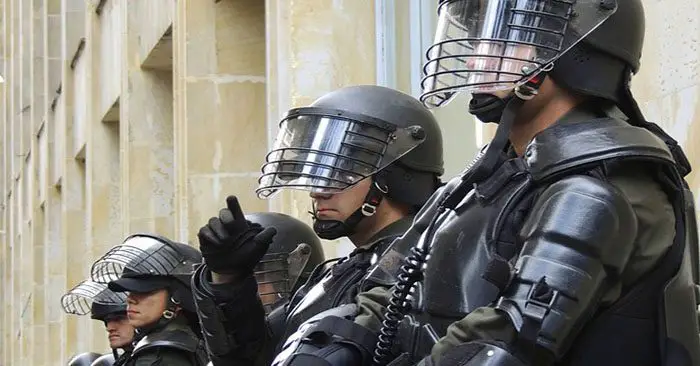 There is undoubtedly a communistic underbelly to this nation that is pushing people to hate the rich and riot in the streets.
The reasons are one thing but being prepared for a riot is another completely.
Riot Warning Signs
There are a number of riot warning signs out there. One of the most important parts of that is paying attention to local news. While many people have abandoned the news because of implicit bias, local news will tell you about protests and gathering in your area.
This information is very important. You can save yourself a lot of trouble just by watching the daily news.
One of the most rarely mentioned but effective methods for dealing with riots is having a little bit of extra money.
Take a Vacation Day
If you have a little extra money and you find out that there is a potential protest and counter-protest that could erupt into a nightmare, just stay home.
The future of America might be punctuated by the ability to just take that day off. Avoiding a situation like this can go a long way. You gotta have some cash for that or else it could start to hurt your wallet.
No matter how it feels the reality is that some cities in America are erupting into violence on a regular basis. Police recruitment is down and these cities are having trouble dealing with the likes of Antifa and other rioting groups.
The face of America has changed and its up to the prepared to survive it!