SHTFPreparedness may collect a share of sales or other compensation from the links on this page.
The subject of this article is so important. After Vegas, Houston and the wildfires of California, everyone is on high alert. 2017 seemed to be the year for the prepper.
These are the easy times to prep. When the threats are close we can all be diligent in our plans and our inventories.
Still, there will come a lull. It may come during the holidays or during the cold of winter. The trouble comes when you start to fall into that lull yourself.
There are three specific ways we, as preppers, we can face burnout. This is not surprising but something that you must be aware of. If you are going to continue down the path of preparedness you will need to stay motivated. More importantly, you will need to be sure you recognize when you begin to waiver.
Avoidance
Life is hard. Preppers get hit by the bombs we all do and they can get knocked off track! When that happens people tend to turn a blind eye to prepping. That is because constraints on money or bandwidth take over and we are left to with very little room for prepping.
Understand these situations and realize that you can take a healthy break from prepping. Just be sure you return.
The Illusion of Completion
Many preppers reach a point of self-satisfaction. It might not be a rational point but it might be a point that satisfied them.
Suddenly, the desire and the idea behind prepping is sapped of its priority. Try to avoid this at all costs! Again, it might be time for a break.
Boredom
Sometimes people get bored with the whole thing. The stories and the threats can make you numb. You might get to the point where you think its all pointless and worthless. Maybe you become a defeatist.
When you are bored does it mean you won't be able to prep in the future? No.
Again, the best thing for someone who is struggling with prepping and losing interest. It may just be time to take a break.
---
Bonus: Root Cellar That Can Be Used as a Bunker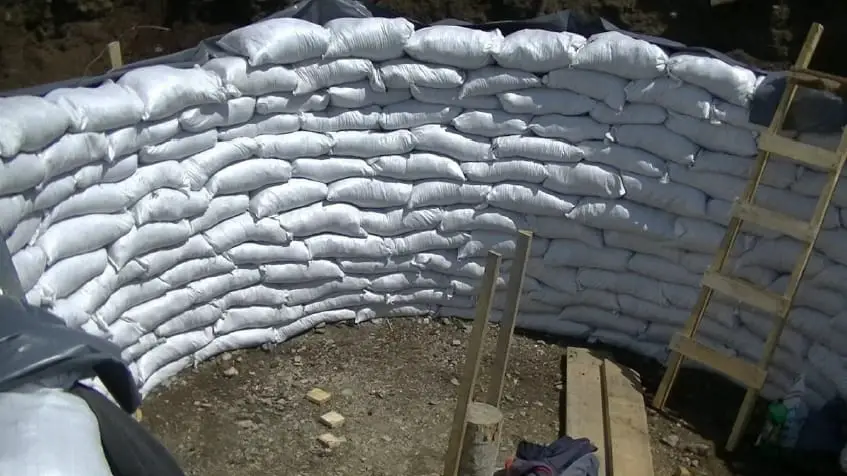 If you can't afford the box culvert option you can look into is building a backyard root cellar that can be used as a bunker.
If you want to learn how to build a backyard bunker like your grandparents had, without breaking the bank, then check out Easy Cellar.
Easy Cellar will show you:
How to choose the ideal site
Cost-effective building methods
How to protect your bunker from nuclear blast and fallout
How to conceal your bunker
Affordable basic life support options
Easy Cellar will also show you how a veteran, with only $421, built a small nuclear bunker in his backyard.