SHTFPreparedness may collect a share of sales or other compensation from the links on this page.
The Prepper's Checklist – 10 Things You Can Do to Prep Today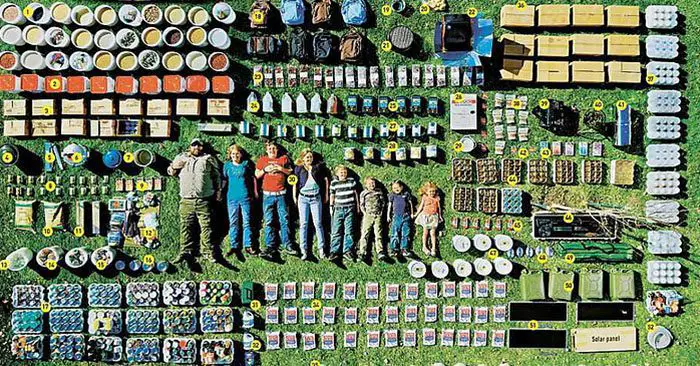 If SHTF tomorrow, how long do you think you and your family could survive? Days? Weeks? Years? The reason I ask, is because too many people don't have the slightest clue what could happen in a post-crisis environment. For example, in the event of an EMP attack, grocery store shelves should be empty. You'd no longer be able to have your prescriptions filled, and there wouldn't be any firefighters or police officers coming to your rescue in an emergency. In short, you'd be all on your own. I don't say this to scare you, but rather, make you aware of what could potentially happen within your lifetime. As the old saying goes, "It's better to have something and not need it, than need it and not have it". This couldn't be further from the truth. Even if you never have to use all your prepped items, it's still a good idea to have them.
One of the biggest misconceptions people have about prepping is that it requires a lot of money. This isn't true. Granted, you'll need to spend money on items to survive, but it's not as much as you probably think. For less than $1,000, you can easily stock up on enough food to last you a year depending on where you buy it (buying food in bulk will save you hundreds).
The Prepper's Checklist – 10 Things You Can Do to Prep Today