SHTFPreparedness may collect a share of sales or other compensation from the links on this page.
We are ushering in a time in America where more people will be toting pets than they will be kids. That might be alarming but it's real. The people are having fewer kids. They are just too self-absorbed to make sacrifices.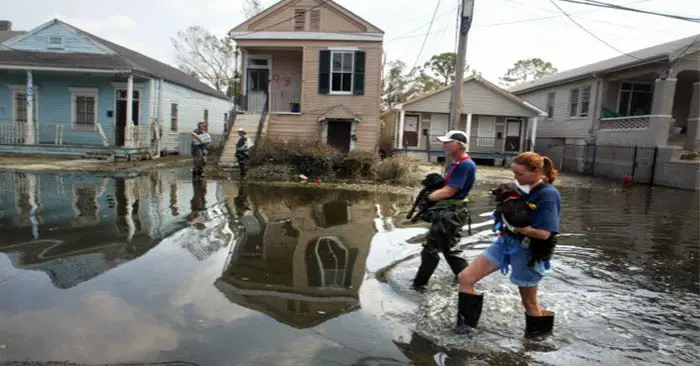 That said, many families also have pets. Pets are a way of life. They are an ornament to our lifestyles. Dogs have been walking by our side for thousands of years and that is something very special. People love having dogs. However, it's hard to rationalize with a dog and tell them that the world has changed forever.
Pets As an Asset
A dog can be a serious asset. You see, they are used to hanging with us in tough times. Their senses are elite compared to ours. They can hear and smell things that are very far away. This can be a very big asset if you are in tune with your pet.
They will bark at and maybe even attack a threat.
Pets As a Liability
Pets are also a little bit of trouble. THey are mouths to feed and while barking dogs can be a deterrent, they can also give your location away. It's not an easy thing. Pets take patience and if you have to take them with you, be prepared.
Basic Pet Preps
You are going to need a number of things to care for your pet. It's a big deal,. Of course, food is going to be a big deal. Something to drink out of and a way to carry or transport that pet might be a big help. You could also look into putting together a small medical kit for that pet.
Be sure you have a bag that you can carry or can be carried by a pet. These things are all very important in preparing for evacuation with your pet.