SHTFPreparedness may collect a share of sales or other compensation from the links on this page.
How to Preserve Meat: 5 Easy Ways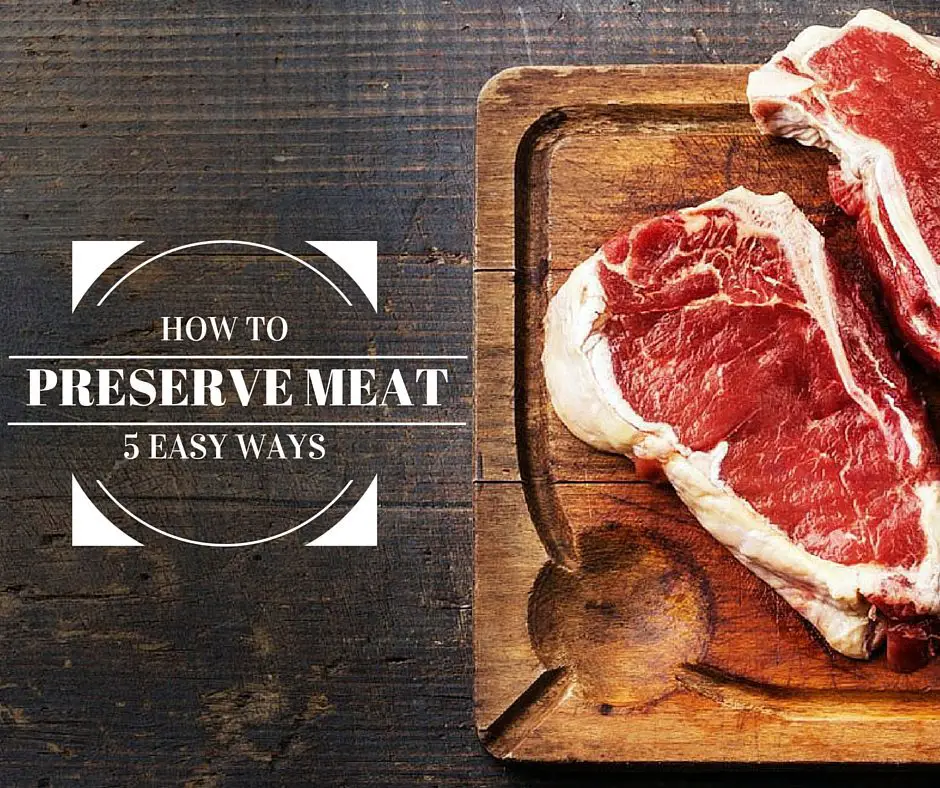 Let's face it: meat doesn't have a very long lifespan. If left out in the open, it will deteriorate in quality very quickly, essentially becoming useless. But if you know the different techniques for preserving meat, then you can make it last much longer without going bad. One of the most common techniques we all use daily is freezing. But as you know, this won't last forever. While freezing does an okay job at preserving meat, there has to be a better way, right? As it turns out, there is. Another great way to increase the lifespan of meat is to dehydrate it. This can be done by buying a food dehydrator and placing your meat inside it. For example, you can make beef jerky by following a few simple instructions. You can also dehydrate things like pork and chicken.
Dehydration is a super-easy technique that even absolute beginners can do. Another method that has been quite popular is canning. This is basically the act of heating the meat while it's inside a mason jar so that you can create a vacuum seal that's free from bacteria and other deadly microorganisms. This one is a little more complicated than dehydration, but not by much. There's also techniques like smoking and curing that work very well at increasing the lifespan of meat. So, what are the benefits of learning how to do this? Well, in a SHTF situation when the grocery store shelves are empty, you want your meat to last for as long as possible. These tips also apply to people who are living off the grid and who are trying to be self-sustainable. For more specific instructions on how to apply these techniques, click on the article below.
How to Preserve Meat: 5 Easy Ways