SHTFPreparedness may collect a share of sales or other compensation from the links on this page.
Fire in the outdoors is not only important for survival, its also very important to having a good time. Humans are the only creatures on the planet that can build and gather around a fire. Have you ever thought about that?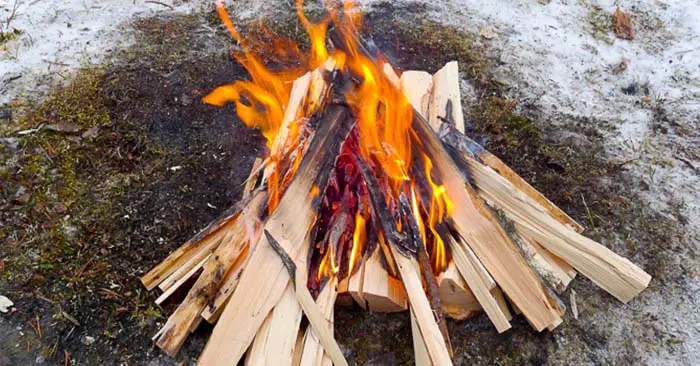 Fire is a uniquely human experience. In fact, most animals are terrified of it until they are very familiarized.
Creating fire is all about how you manipulate wood and tinder. You need a few different variations of natural material to master fire.
Tinder
Kindling
Fuel
Without these three you are going to have a real problem creating fire.
Woodsman's Axe
The smaller woodsman's ax is a powerful tool if you are going to be building shelter and making fire you need a reliable woodsman's ax. Its a bushcrafter's best friend.
You will be looking for an ax that is a little smaller than the one you use at home. Look for something that is a little longer than your forearm. This type of ax will make quick work of splitting larger pieces of wood but also can be choked up on to cut small kindling down
Ax Safety
You can kill yourself in the woods with your woodsman's ax if you are not careful. You see, you can really swing this thing and you can sink it into your foot or leg if you are not careful. That is a problem. If you dont have a good med kit on you, you could bleed out in no time.
The woodsman's ax is a huge help but you have to know how to use it. Keep it sharp and be prepared for accidents. You might not respect that little ax but if it hits your shin and you are 50 miles from civilization, you will quickly learn how bad things can get.