SHTFPreparedness may collect a share of sales or other compensation from the links on this page.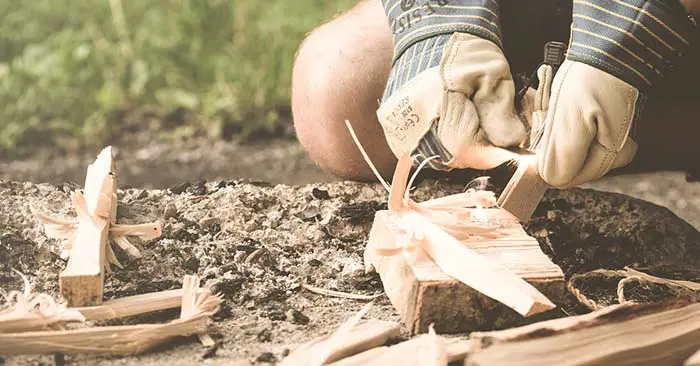 The wonders of the tinder bundle. For a long time you can be lost in the world of minimalist fire making. You may find that starting a fire with sticks or sunlight is just too hard and that you cannot get it going or keep it going. Fire is a process and while the fire triangle explains some of the mechanics, you really have to prep all parts of the process if you are going to be successful. It takes time to be fire ready depending on the type of ember or starter you are using.
This article focuses on using a solar magnifier to create the ember that will ignite your tinder bundle. It is important that you pay special attention to your tinder bundle when it comes to this type of fire. Light a fire from the sun is not always the easiest thing but with enough dry, processed materials you can win the day.