Some of the links below are affiliate links. If you choose to make a purchase we may earn a small commission at no additional cost to you.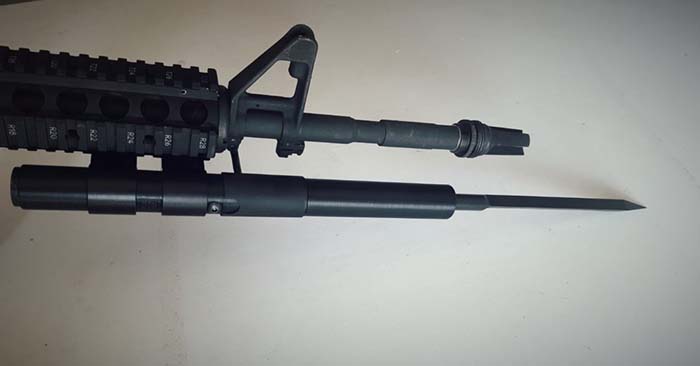 It is said by some historians that the bayonet of the British was used as a weapon of intimidation. I guess anyone can buy that up until the moment when they are skewered by one on the battlefield. We have seen the bayonet disappear into the ether a bit. Does that mean that this weapon does not deserve your attention? Is it not an effective fighting weapon? Would you consider a bayonet a survival weapon?
This article offers an interesting look at a new bayonet product that is designed for the modern carbine.  You can quickly become enraptured in the idea of having another tool to carry and have it affixed to your rifle. This item was tested on a number of materials in a number of situations. you are going to see how this thing works and what it can be for you.
Bayonext: The New Spirit of the Bayonet