SHTFPreparedness may collect a share of sales or other compensation from the links on this page.
The springtime is magic for preparedness. You have seeds going into the ground, you can get back outside and most importantly you get to engage your family outside of the home. After a long winter its so refreshing to get out and into the air as a unit.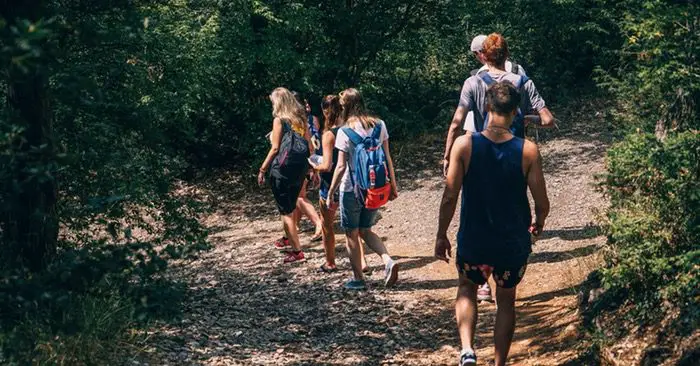 We are going to look at some of the best ways to engage your family in the beautiful spring weather.
Camping
The big game in family prepping is camping. This is basically a testing ground for all your gear and your bugout inventory. You get to see what you guys are going to be able to pull off. Not to mention camping is such a fun event for the family to enjoy together.
Geocaching
Many people don't take advantage of geocaching but its a great family adventure. Basically, by using GPS coordinates you seek and find a geocache or a small container with a booklet inside and sometimes a prize. This is a big deal and can become quite an adventure for families.
You can download the geocaching app and get started today for free!
Mushroom
There are wild and edible mushrooms in woods all around us. You can have a great time seeking these mushrooms out. Of course, you need to get expert training to assure you don't kill yourself and your family by picking and eating poisonous mushrooms.
Still, wild mushrooms can be easy to find and you can hone in on some easy ones in the beginning. Just get the proper training first.
Fishing
Another great time to have in the spring is fishing. Remember, catch and release fishing is practice for when you need to catch fish for food. That is an important part of the process of preparedness. Fishing is the most simple method for procuring food in the short term.
Fishing for spawning panfish is a great way to enjoy a day with the family, they are ravenous.