SHTFPreparedness may collect a share of sales or other compensation from the links on this page.
Rashes, skin lesions and abrasions, as well as infections, are some of the most common ailments of the camper.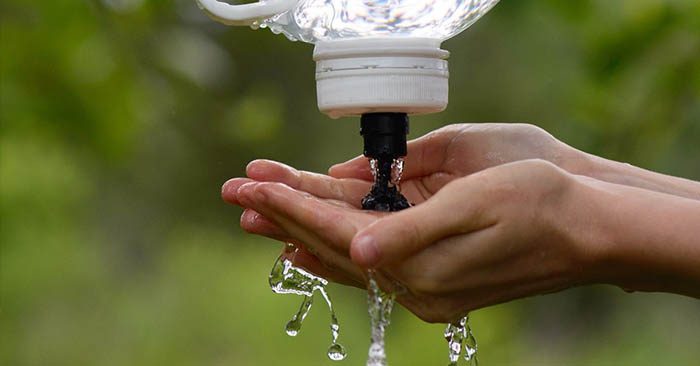 When we talk about bugging out most of us are talking about hiking and camping. There aren't many people who have a giant bugout location that is deep in the woods and completely off the grid. For the rest of us, it's into the woods. It will only take a couple of days for the lack of water to become an issue.
Without water, hygiene will quickly become a problem.
It's so important that we have an answer for both,
Combat One
Combat one has created a serious product that is based on colloidal silver and its powerful antibacterial properties. This product goes a long way in giving you options in waterless or watertight situations.
The product was designed for our soldiers in the Middle East. This compact system comes in three forms. They have foaming hand soap, a spray, and a powerful full-body cleansing wipe system.
Storing Combat One at Home
Along with having combat one in your bags and vehicles, this could also be a great hygiene system for your home. How much water do you have stored?
Many of us are not willing to give up that precious stored water, in a long term disaster, to things like hygiene. So, people are going to forgo personal hygiene. If we decide that personal hygiene is not a priority, well, that's when the pandemic creeps in.
We already know that disease is part of the collapse. It's proven historically and it will reoccur.
If you dont have a solution for the issues of hygiene or lack thereof, you will suffer the fiat of disease, infection, and death. It's really that simple.
While hygiene may not be as exciting as things like scopes and night vision, well, you need to be ready in all aspects of prepping.