SHTFPreparedness may collect a share of sales or other compensation from the links on this page.
The bugout is going to be a true challenge for most Americans. Its going to take a lot to pack up a family of four and travel for miles on a path that is largely unknown. Its gonna be a struggle. This is particularly true if you are facing the bugout on foot.
Its rare that people consider things like health on a bugout but you can changeup the way you think about bugging out by adding some things or doing things a little differently.
Fresh Foods
How long of a bugout are you planning? There is an emphasis on the idea of carrying shelf stable, dried foods on the bugout. Its understandable but on a two day bugout these things don't have to be your only option. If your bugout is more than 2 days long you might wanna reevaluate that.
Plenty vegetables and fruits will carry for 2 days without a problem. Things like carrots and apples are going to be just fine in a backpack for a couple days. Keep the dried foods but add some fresh, as well.
Foraging Along the Way 
Don't forget the world is full of fresh foods. We are surrounded by plants and trees that offer food all year long.  Foraging can be a great option. Some plants might die off but you can find food to supplement your dried backpacking food nearly year round. Just a little fresh green will carry all sorts of nutrients that wont be available in your bars or jerky.
Good Water Filter 
Staying healthy on the bugout is going to take more than just fresh foods. Of course, you are going to get plenty of exercise. You might need to worry about rest if your bugout is an extended version. The other important thing to consider is going to be water.
A good water filter is going to keep you hydrated and that will go a long way!
---
Bonus: Root Cellar That Can Be Used as a Bunker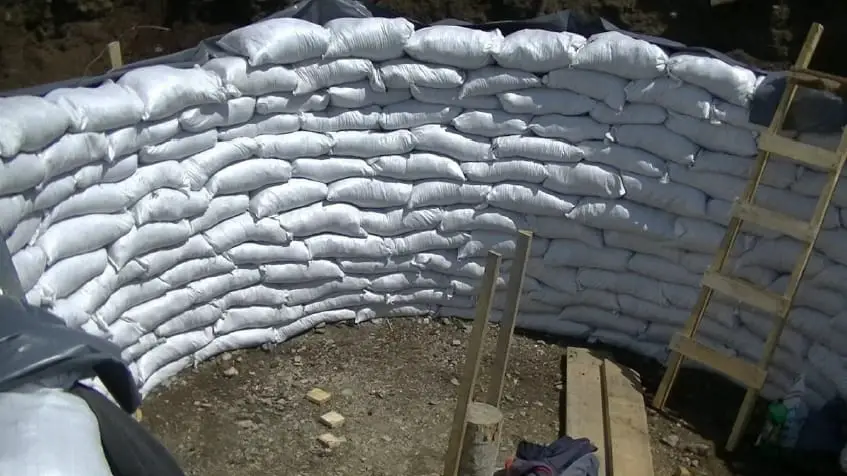 If you can't afford the box culvert option you can look into is building a backyard root cellar that can be used as a bunker.
If you want to learn how to build a backyard bunker like your grandparents had, without breaking the bank, then check out Easy Cellar.
Easy Cellar will show you:
How to choose the ideal site
Cost-effective building methods
How to protect your bunker from nuclear blast and fallout
How to conceal your bunker
Affordable basic life support options
Easy Cellar will also show you how a veteran, with only $421, built a small nuclear bunker in his backyard.