SHTFPreparedness may collect a share of sales or other compensation from the links on this page.
Surviving Dental Emergencies When SHTF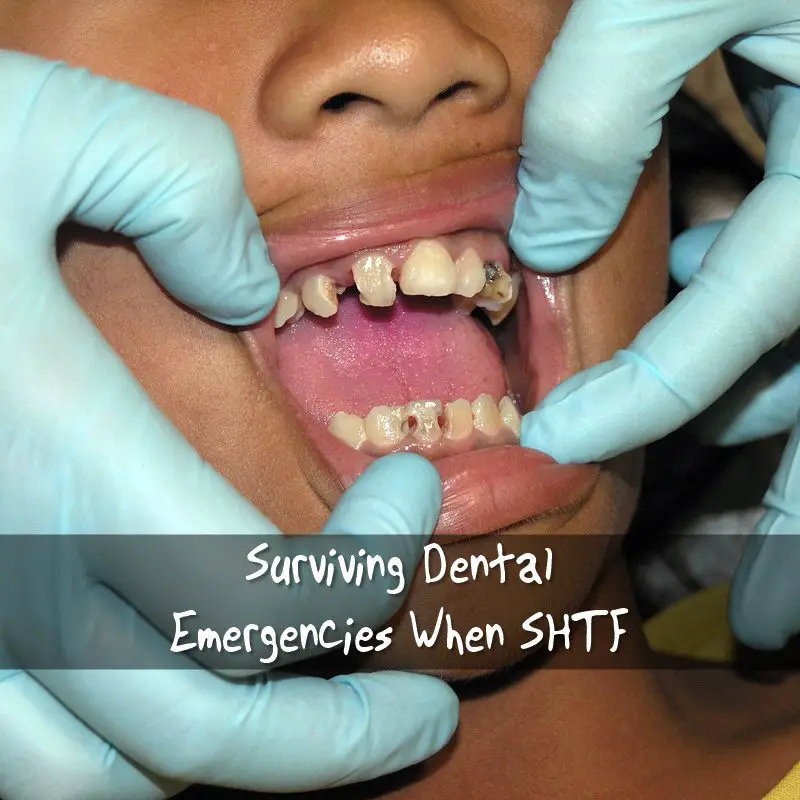 Surviving dental emergencies, even in the best of times, can be very painful to say the least. In the most extreme cases, dental emergencies can be life threatening but thankfully, that is pretty rare.
What if there was no dentist guaranteed to be available? What if they flat refused to help you unless you paid them upfront? In a SHTF situation, would you be able to comfort and ease the pain of a toothache? What if your child has an abscessed tooth? Would you know what to do, or even how to recognize one? The idea isn't a pleasant one but it's better to think about it now than be caught unprepared.
Getting reliable and valid information, along with having a dental emergency kit in your stash, is the first steps toward meeting this threat head on. Chances are pretty good that at some point in your life, you've had to deal with tooth ache and know how much it can wear you down. By getting information now, and ensuring you have the needed supplies, you are putting yourself far ahead of the majority of preppers! They may have their MREs, but they forgot about toothaches!
Surviving Dental Emergencies When SHTF