SHTFPreparedness may collect a share of sales or other compensation from the links on this page.
Not all nuclear disaster are created equal. It's important to know what the difference is between the effects of nuclear weapons and a radiological disaster or nuclear meltdown. They are both very dangerous but how you react might be very different.
Below we are going to explore both types of disasters and what can be done to mitigate the risks involved.
Nuclear Weapons
Nuclear weapons are damaging and they are much more powerful than they were in 1945. Tsar Bomba is currently the most powerful nuclear bomb and has a blast radius of 50 miles! That is serious. Of course, you need to understand where you are and what targets are near. If you are in NYC, it's probably Bomba territory.
A nuclear that is detonated at ground level is going to send a plume of contaminated content into the air. This plume is what many refer to as nuclear fallout. Yes, that fallout will come from the sky above. However, the radiation will diminish substantially in 7 hours so you will need to take shelter for at least that long if you are in the path of nuclear fallout.
If you get some on your clothes or skin you need to shed those clothes, keep them away from others, and take a soapy shower.
Nuclear Meltdown
When a powerplant melts down, like Fukushima, its a very different beast than a nuclear blast. The powerplants might pump out new radioactive wasted and contaminants for weeks or months. This means that the immediate areas and those areas downwind are going to be effected for at least this long.
You do not want to wait out a nuclear meltdown. There are 99 active nuclear power plants in America. It might help to know which is closest to you and a place to run to in the opposite direction.
---
Bonus: Root Cellar That Can Be Used as a Bunker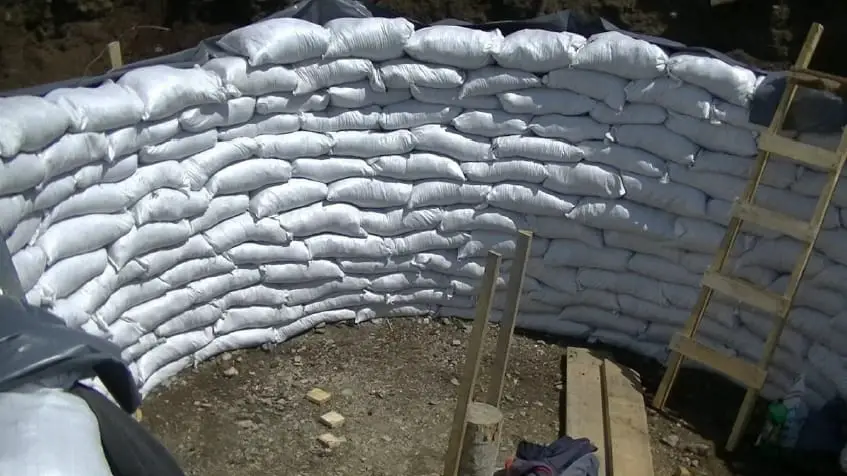 If you can't afford the box culvert option you can look into is building a backyard root cellar that can be used as a bunker.
If you want to learn how to build a backyard bunker like your grandparents had, without breaking the bank, then check out Easy Cellar.
Easy Cellar will show you:
How to choose the ideal site
Cost-effective building methods
How to protect your bunker from nuclear blast and fallout
How to conceal your bunker
Affordable basic life support options
Easy Cellar will also show you how a veteran, with only $421, built a small nuclear bunker in his backyard.