SHTFPreparedness may collect a share of sales or other compensation from the links on this page.
Surviving a Terrorist Attack: 5 Things You Need To Know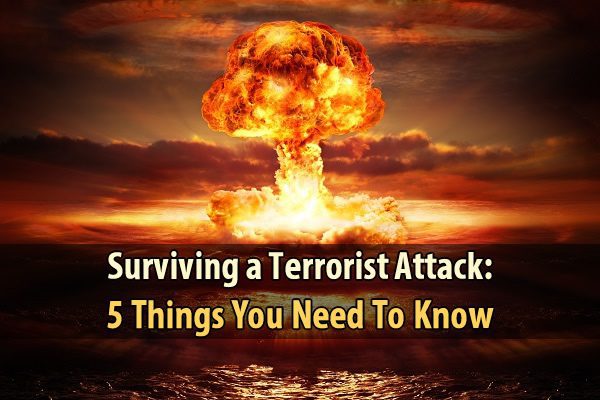 Over the past two decades, terrorism has been rapidly climbing the list of likely disasters. Pretty soon, terrorist attacks in the U.S. could be as common as hurricanes. But while millions of people prepare for hurricane season every year, far fewer people prepare for terrorism. In the wake of the Orlando nightclub shooting, I think it's time for us to start thinking more about what to do in case of a terrorist attack.
To be adequately prepared, you need to know five things: how to look for warning signs, how to get yourself away from ground zero, how to fight back if necessary, how to get in touch with your loved ones, and how to get them to safety. Of course, there's a little more to it than that. If you're at all concerned about terrorism, this is well worth reading.
Surviving a Terrorist Attack: 5 Things You Need To Know