Some of the links below are affiliate links. If you choose to make a purchase we may earn a small commission at no additional cost to you.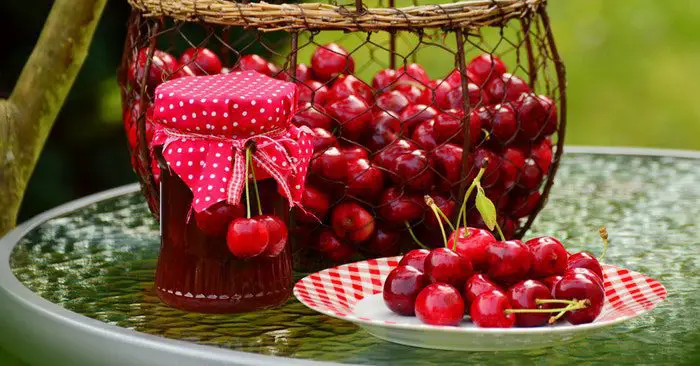 Even with a little room you can find a number of small fruit trees to grow in a small space. If you do this you will need to sit down and figure out just what type of foods you are going to grow. In terms of fruit there are a number of things that you are going to have to consider. While many people will go the route of peaches and apples, cherries are also a great option. No matter what fruit you consider, you should certainly consider growing fruit and nut trees on your property.
This article is about taking that fruit, cherries in particular, into a delicious jam. There is also an incredible recipe that is included in this article. While growing fruits is a great thing to do, you must also consider how you will preserve this fruit.
Sweet Cherry Jam Recipe With a Twist