SHTFPreparedness may collect a share of sales or other compensation from the links on this page.
It's not all glory for the average prepper. Well, to be honest, there is not a lot of glory in the journey. However, some parts of a preppers existence are worse than others.
Here are 10 ugly truths about prepping and preppers.
You Cannot Prepare for Everything
While it feels like you are planning for everything, it's just not possible. That is a reality.
Prepping Can be Addictive
It is a very addictive little practice. The power of fear and doom is nearly intoxicating.
It's Hard to Get Others On Board
Prepping can sometimes feel like a very lonely endeavor because friends and family do not want to hear about it.
Prepping Can Cause Depression
If you concern yourself too much with the end you are going to get depressed about the end of all things.
Family and Friends aren't Always Understanding
Sometimes people can distance themselves from you or leave altogether if you take prepping very seriously.
Prepping Can Wreak Havoc on your Finances
If you fall into the net of addictive prepping you might find that all your money is going to preparing and you could be buying things without thinking.
Preppers Can Become Targets
In a true disaster, you can become a target if enough people know you are a prepper. You have resources that everyone wants and that can be dangerous.
Prepping Can Hurt Your Personal Life
If your boss or girlfriend finds out you are a prepper you could be accosted for this or exiled. Some people don't know how to deal with that.
Preppers Are Too Isolated
Many preppers are far too isolated and would benefit from some community.
Lots of Preppers Don't Prepare for True Threats
Many preppers have fantastic theories about what might come to pass. However, they don't prepare for simple things like floods and hurricanes.
---
Bonus: Root Cellar That Can Be Used as a Bunker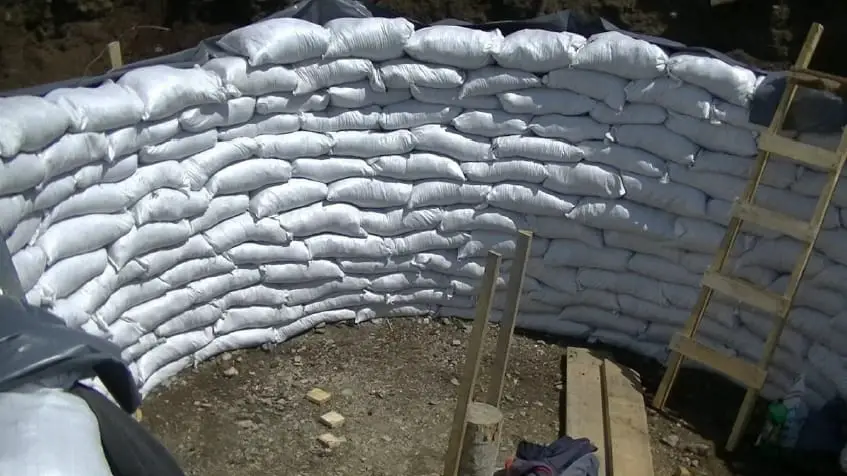 If you can't afford the box culvert option you can look into is building a backyard root cellar that can be used as a bunker.
If you want to learn how to build a backyard bunker like your grandparents had, without breaking the bank, then check out Easy Cellar.
Easy Cellar will show you:
How to choose the ideal site
Cost-effective building methods
How to protect your bunker from nuclear blast and fallout
How to conceal your bunker
Affordable basic life support options
Easy Cellar will also show you how a veteran, with only $421, built a small nuclear bunker in his backyard.