SHTFPreparedness may collect a share of sales or other compensation from the links on this page.
The Breath Of Life Emergency Escape Mask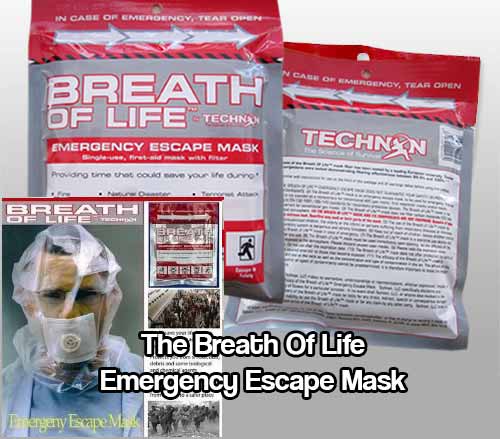 The Breath of Life™ provides the wearer 15 to 20 minutes to escape from an attack scene or a burning building with the ability to breathe without inhaling smoke or fumes. Empowers escape from danger to safety when threatened by smoke, dust, terrorist attack or natural disaster (wildfires, tornadoes and earthquakes) Protects you from smoke, dust, biological toxins and chemical agents
This product is worth every penny and so small you can keep it stashed in a purse, briefcase or in a draw at work. Perfect for Office Workers in High Rises, Tactical Professionals, Families, and anyone concerned about security.
The Breath Of Life Emergency Escape Mask