SHTFPreparedness may collect a share of sales or other compensation from the links on this page.
The long wolf theory or even the lone family theory of prepping is one that just doesn't add up for most people. If you are a person with a lot of money and resources, maybe you can bugout to a secure location with a buried bunker and disappear into the collapse while being hidden away from it all.
For most people, prepping is something that they use the meager leftover of their wages, after bills, to boost. Its not an easy thing to do when you are on a fixed budget. Prepping can be all encompassing and we have to do what we can with what we have.
Rather than rely on the rigors of serious OPSEC or go into extermination mode in a true collapse, the time has come to reach out to neighbors and begin having community interactions.
Yard Sales
While a community yard sale might seem benign it opens up the community to interaction and team work. It also opens up lines for barter in the future. Don't discount having a community yard sale and the benefits of such an effort.
Bulk Services
There are seasonal services that all of us pay for. From the chimney sweep to the maintenance. If you can gather your neighbors to agree on a collection of these services you might be able to get a discounted rate on these items.
Bulk Purchases
If you can gather a small group of neighbors to buy in on bulk services your next step is bulk purchasing. This means you are going to be able to get people to purchase food or other preparedness items at a discount. Places like Legacy offer these types of discounts.
You are building trust when you start community interactions. In a disaster, when all has gone wrong, trust will be one of your most precious assets.
---
Bonus: Root Cellar That Can Be Used as a Bunker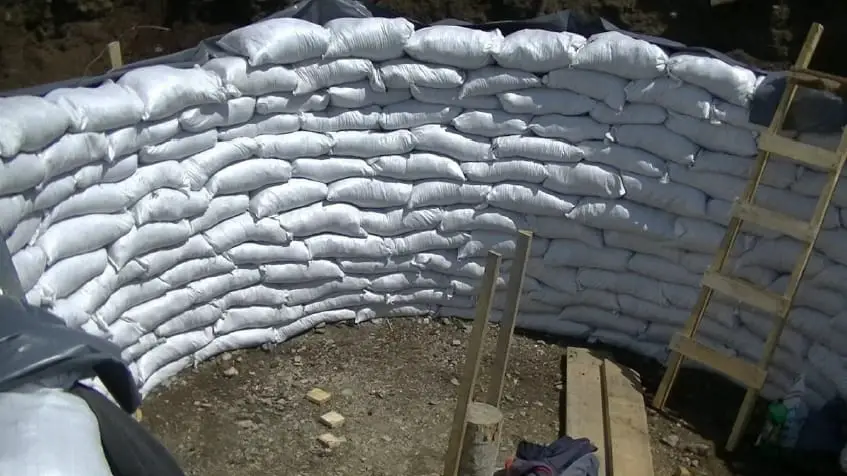 If you can't afford the box culvert option you can look into is building a backyard root cellar that can be used as a bunker.
If you want to learn how to build a backyard bunker like your grandparents had, without breaking the bank, then check out Easy Cellar.
Easy Cellar will show you:
How to choose the ideal site
Cost-effective building methods
How to protect your bunker from nuclear blast and fallout
How to conceal your bunker
Affordable basic life support options
Easy Cellar will also show you how a veteran, with only $421, built a small nuclear bunker in his backyard.