SHTFPreparedness may collect a share of sales or other compensation from the links on this page.
It seems like knots died with the Boy Scouts. Knots used to be a skill that men had despite their background and it was impressive when the need arose.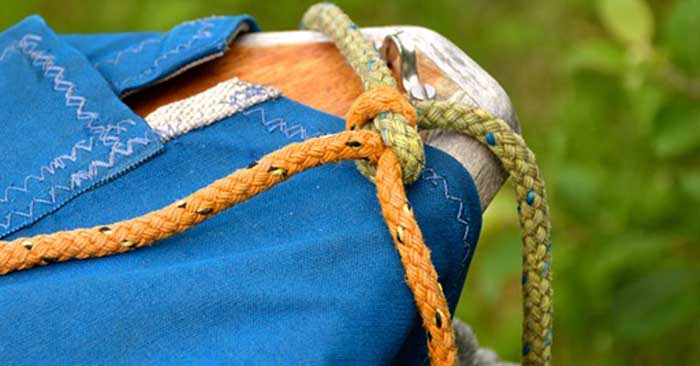 Today, I am not sure kids even know how to double knot their own shoes at 10 years old. That said, there is still plenty of room for cordage skills in this world. Knowing how to tie the right knot for the right situation can save the day or at least make it an easier day.
You can wrangle your knot tying skills back from the clutches of history. With very little practice you can become a paracord wizard. If nothing else it's an impressive skill.
Fisherman's Knot
The fisherman's knot is a great way to combine two length's of the chord to create one long piece. It's very easy to cut the cord for specific tasks but what about bringing those pieces back together?
This could come up in a number of survival situations. One thing is for sure if you dont have a long enough piece of cordage and you dont know how to combine smaller pieces to make that long piece you need, well, you are in trouble.
Prusik Knot
Tying a ridgeline between two trees can be the start of some incredible things. There are many shelters and structures that can be built from this simple line. You can take it even further once you start adding things that are hung by a prusik knot.
The prusik knot is designed to wrap securely around a ridgeline and hang tool, lights and other things.
Bowline
Having the ability to tie a complete loop into a knot goes a long way. That is the point of the bowline. You can use this loop for a number of things. While it might seem simple it is a knot you should add to your survival skills.