SHTFPreparedness may collect a share of sales or other compensation from the links on this page.
In many ways natural medicine gets a bad wrap. I think its because we look at natural medicine in the same way that we look at modern medicine. You know, that's a real shame because they are very different things.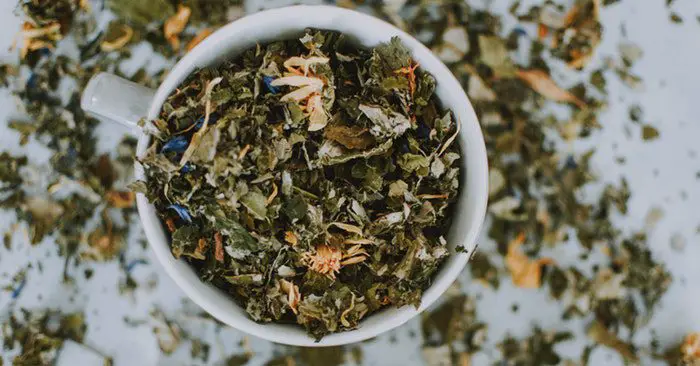 One is like slowly and carefully landing a plane while the other is about pulling the parachute just before you hit the cliffside. You don't always need to take the most powerful and radical drugs to get better.
Natural medicine works off two fundamental concepts. The first being the idea that integrating herbs, fungi and roots into your diet will boost your immune system and make it harder for viruses and bacteria to overtake your body. The second is waiting out the bodies immune response rather than jumping right into a course of antibiotics.
While you wait you supplement with things like tonics, teas and other natural remedies to deal with pain and discomfort. We don't have to reach for the bottle.
Lets look at three teas that you can drink on a regular basis to boost your immunity and keep you at a more healthy baseline.
Ginger
One of the most powerful medicinal roots is ginger and you can make a tea of fresh sliced ginger and lemon that will really put your body in a good place. This powerful tea is also used, with a little honey when people have a cold or flu virus.
The bite of ginger actually adds a great flavor profile to the tea.
Herbal Tea
You can get creative and mix your own herbal tea or you can buy a powerful herbal tea. You see, most herbs have antibacterial properties and that goes a long way. Herbal teas are light and often caffeine free, so keep that in mind.
Echinacea
One of the most powerful immune boosting plants on the planet, Echinacea is often used in tea form by steeping stems and petals in hot water.