SHTFPreparedness may collect a share of sales or other compensation from the links on this page.
The bugout may be the most popular topic on prepping out there. It could be because its important. It could be because its attributed to gear and purchasing power.
Not sure really on that one. Still, you need a serious evacuation plan and a serious bugout plan if you are looking to be effective.  Those two are not the same thing.
There are so many bugout checklists on the internet right now its hard to tell which is the best for you. There is so much gear out there its hard to know what to buy! You really need to do your homework or find a gear tester that you can trust. That can make a big difference.
What we don't hear about is information in the bugout back. Books. Do you plan on carrying any books in your bag for reference. There is one book that stands out among all the others for the ultimate bugout book. Its called Preppers Survival Navigation by Glen Martin.
This book is a powerful resource that is the perfect size for the bugout bag and has nearly all the information you will need to deal with issues en route to the bugout.
Navigation
As the name implies this book focuses mostly on navigation which is a cornerstone of the bugout. You will learn nearly every version of effective navigation out there.
Shelter
There is a healthy chapter on creating emergency shelter in all environments from sand to snow! Just perfect information for running into an overnight on the way to the bugout.
Basic First Aid
Of course, having a first aid reference is critical. Preppers Survival Navigation features that, too! You will have a reference for executing some wilderness first aid in times of disaster.
The book is small in size and in content but you will find that its got all of what you need and fits snug right down in the bugout bag. Check it out!
---
Bonus: Root Cellar That Can Be Used as a Bunker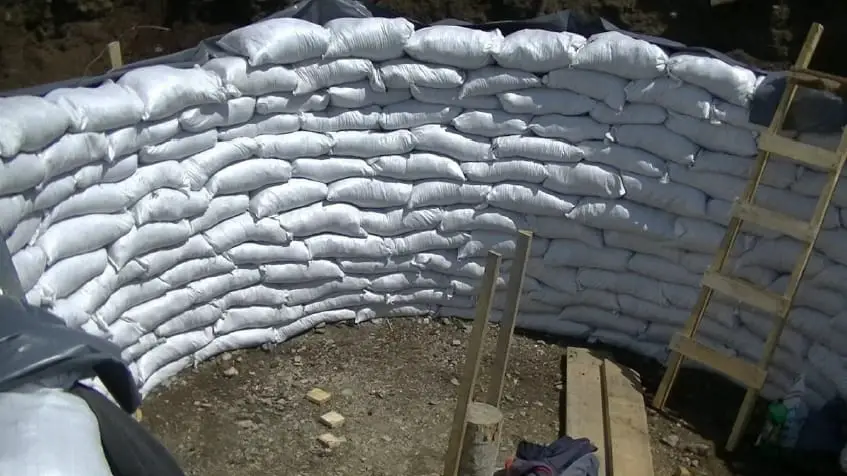 If you can't afford the box culvert option you can look into is building a backyard root cellar that can be used as a bunker.
If you want to learn how to build a backyard bunker like your grandparents had, without breaking the bank, then check out Easy Cellar.
Easy Cellar will show you:
How to choose the ideal site
Cost-effective building methods
How to protect your bunker from nuclear blast and fallout
How to conceal your bunker
Affordable basic life support options
Easy Cellar will also show you how a veteran, with only $421, built a small nuclear bunker in his backyard.