SHTFPreparedness may collect a share of sales or other compensation from the links on this page.
Heavy gardening and heavy preservation go hand in hand. They have to. If not you are going to spend the latter part of your summer giving food away.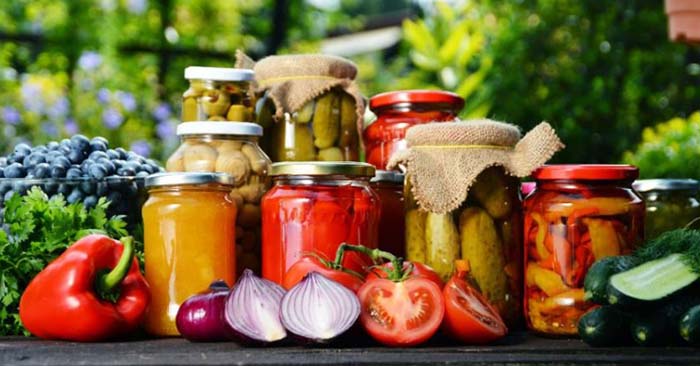 That is great but even neighbors get tired of your squash and your tomatoes. So instead of focusing just on a bigger garden, you need to also consider preservation and food storage. This will put you on a fast path to self-reliance.
Most people don't understand all the parts and pieces of the preservation game so it's important that we talk about them. This won't cover every piece or method but it will give you a nice list to use when considering dry or wet canning.
Canning Jars
Canning jars the most commonly used vessel for preservation. They are also called ball jars or mason jars. These can be had all over these days as canning seems to be seeing a resurgence. You can never have too many!
Canning Lids
The lids don't last as long as the jars. The jars will be around forever but the seal on the canning lids is one of the most important parts of the process this keeps the oxygen out and oxygen is what the hungry bacteria need to grow.
Desiccants
In your dry canning, the desiccants steal the oxygen away from bacteria and allow your dry foods to last much longer as well. These are cheap and can be bought on Amazon, or you can even make your own.
Pressure Cooker
The pressure cooker is what makes wet canning possible. Canning recipes should be followed to the T so that you keep your family safe. When it calls for a pressure cooker, you better use a pressure cooker!
Dehydrator
Dehydrating your harvest is one of the best ways to preserve with minimal work up front. You can slice up fruits and dehydrate them, same as vegetables.