SHTFPreparedness may collect a share of sales or other compensation from the links on this page.
We all of this idea about how it's all going to go down. What will it look like if the big one hits?  Whatever it might be.
If you live in an urban environment I hope your first priority is to get out of the most populated areas and seek a better living situation elsewhere.
There are tons of books, sites and resources about surviving the urban landscape. O
DISEASE WILL BE THE BIGGEST KILLER
While many people like to take the paramilitary stance on urban survival, there will likely not be many gun battles. People tend to think that these fallen areas will look like a war zone before long. Well, there could be some warring factions but the biggest killer will come from the lack of sanitation and waste management.
This will bring pests and pests will bring disease. Outbreaks of killer diseases will be very common in close quarters.
YOUR BEST BET IS TO BUGOUT EARLY
Get the jump on everything and get out when you can. Do not get tied up with the masses. If you feel like its time to go you must. You do not want to be in a city if they decide to levy martial law to maintain some form of order.
AID WILL ONLY MAKE THINGS WORSE
FEMA will have a tough time feeding a cities worth of people. That means there will be people who have and who have not. That is always a recipe for disaster. Unless they have enough food for everyone aid will likely cause chaos, like we have seen in Venezuela.
The question we all ask is whether or not urban survival is possible. Could people actually live through each other, the disease, the lack of resources and the like? Lets just hope we never have to see the answer unfold in America.
---
Bonus: Root Cellar That Can Be Used as a Bunker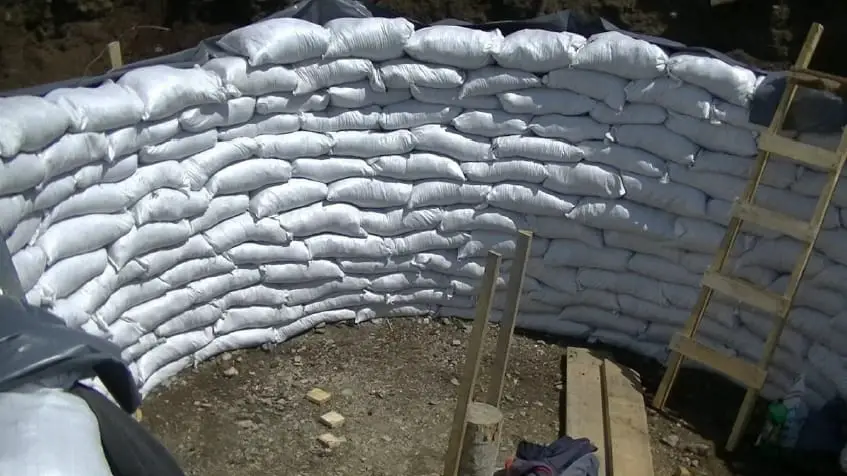 If you can't afford the box culvert option you can look into is building a backyard root cellar that can be used as a bunker.
If you want to learn how to build a backyard bunker like your grandparents had, without breaking the bank, then check out Easy Cellar.
Easy Cellar will show you:
How to choose the ideal site
Cost-effective building methods
How to protect your bunker from nuclear blast and fallout
How to conceal your bunker
Affordable basic life support options
Easy Cellar will also show you how a veteran, with only $421, built a small nuclear bunker in his backyard.