SHTFPreparedness may collect a share of sales or other compensation from the links on this page.
The Ultimate Guide to Reheating Food and Reducing Food Waste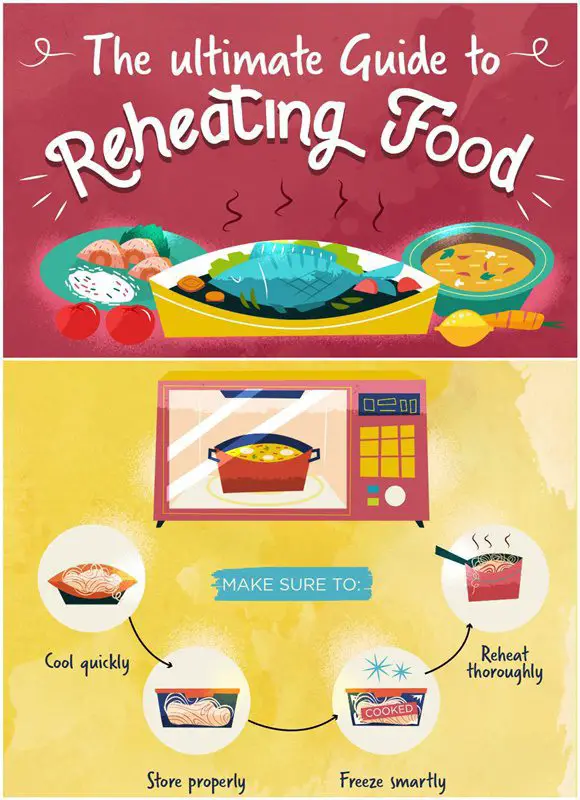 Eating and cooking is something many of us enjoy but, when we are faced with a lot of food waste, it is no longer fun.
In a recent study, the Food Standards Agency found out that that a lot of households end up with food in their trash bins because of their lack of knowledge when it comes to freezing and refrigerating food.
The results were quite shocking: an equivalent of around six meals end up in the trash from just a single household in the UK every single week. This does not just hurt everyone's budget but the food wastes also hurt the environment.
Unfortunately, not a lot of people have knowledge about freezing and refrigerating leftover food, which can be considered as a pause button for food, so a lot of fruits, bread, vegetables and other leftovers get thrown out.
But, if people are just equipped with the right know-how, it could mean that they do not only take part in helping save the environment but they also get to save a lot of money. Knowing how to freeze will teach them how to prepare food ahead, budget for an entire week, take out what can only be consumed and thus lessen the amount of food being thrown out.
For some people, it is not just about learning the proper techniques of cooling, storing and freezing food but it is also about making sure that these processes can be done very quickly. Many times, we feel so tired coming in at night and cooking food from scratch that reheating food is the best way to go.
So, what is the secret to properly storing food so they last long?
This helpful infographic will show you all the techniques that you need to know – from the different ways of cooling down food to storing them in a freezer or fridge and, finally, reheating them thoroughly so that it retains its flavor and freshness. Also check out the additional information at the Happy to Survive blog, a great source of information:
Now go ahead and freeze those leftover meals!
AUTHOR BIO:
Lisa Farland is a content writer in Happy to Survive – a blog that will help you thrive and survive, and offers articles about preparedness, and off-the-grid, self-reliant living. Lisa is an avid minimalist camper, prepper and survivalist.