SHTFPreparedness may collect a share of sales or other compensation from the links on this page.
Prepping has been glamorized by the media as something it's not and they've done the same thing with homesteading, too! Prepping has been sensationalized and homesteading has been romanticized. The truth is, there is an unglamorous side to both.
Both lifestyles seek the same end goal – self-reliance and sufficiency. Of course, no one can truly be an island, providing absolutely everything they need.
That's just not realistic! But the things they don't show you on TV, the planning, budgeting, sweat, and just plain hard work is rarely shown. That beautiful garden didn't just suddenly spring up one day!
It took weeks of work and attention to detail to make it so bountiful! Those shelves of freeze-dried food, medical supplies, and water filtration backup didn't get purchased all in one day. It took work!
Taking the rose-colored glasses off is one of the first things all preppers go through at some point. Seeing things for how they really are instead of what's portrayed on television and fictional books is something that everyone who wants to live in either lifestyle needs to let go.
Self Reliance and Independence
If you are going to homestead or prepare for disaster you are going to find yourself pushing towards some form of self-reliance and independence. This is about the greatest undertaking that you can manage. It's very important.
It is the last true form of freedom that exists because of centralized business and government we are always struggling to break free of our consumerist mindset. However, it takes some work!
The Down and Dirty!
Caring for animals is probably one of the dirtiest of tasks. It's rough. You gotta get used to getting in close contact with animal excrement. However, your animals are such a big part of your lifestyle.
Another task that people don't tell you about is the organization! That can be very rough!
From caring for animals to taking inventory to do the hard, sweaty work it's not easy but it's simple.
---
Bonus: Root Cellar That Can Be Used as a Bunker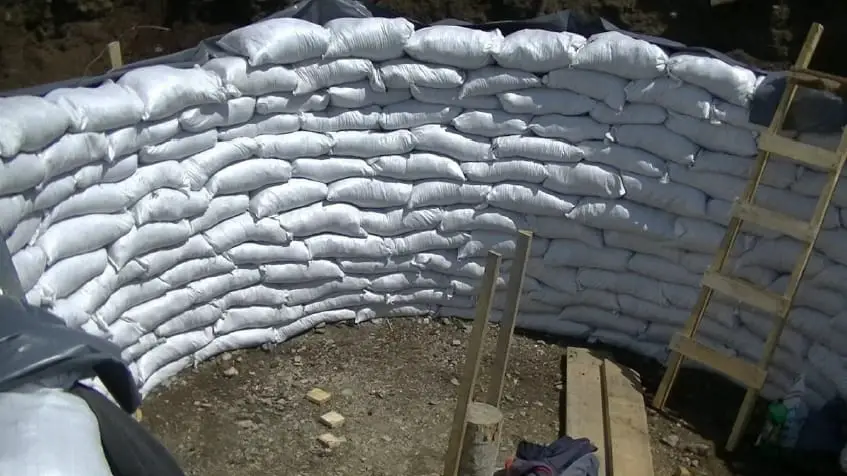 If you can't afford the box culvert option you can look into is building a backyard root cellar that can be used as a bunker.
If you want to learn how to build a backyard bunker like your grandparents had, without breaking the bank, then check out Easy Cellar.
Easy Cellar will show you:
How to choose the ideal site
Cost-effective building methods
How to protect your bunker from nuclear blast and fallout
How to conceal your bunker
Affordable basic life support options
Easy Cellar will also show you how a veteran, with only $421, built a small nuclear bunker in his backyard.