SHTFPreparedness may collect a share of sales or other compensation from the links on this page.
If you truly plan on self-sustaining in an SHTF situation and you are going to provide meat for your family, trapping squirrels is critical. You see, trapping squirrels is quiet and it's passive. So you can get food into your camp without making noise and without even being around!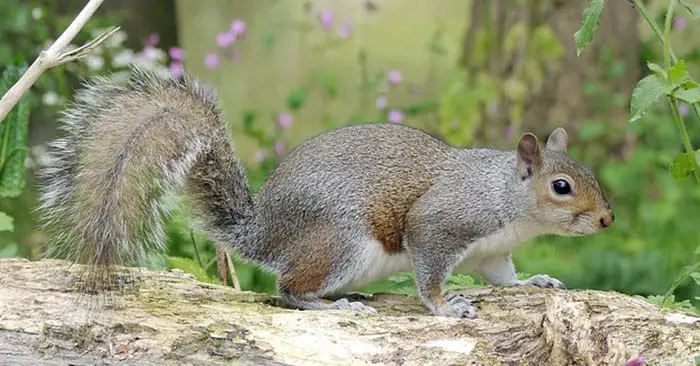 You can be off fishing or doing something else to help. Hunting is not something to forget about but it would be good to check a trap line each morning and maybe hunt much less frequently.
One of the most important animals to plan on trapping are common grey squirrels.
If you are serious about learning about trapping squirrels, you will need information on the best squirrel traps for preppers.
Trapping Squirrels
There has long been a negative connotation when it comes to the humble squirrel. People just don't like the idea of eating squirrels. It has to do with their proximity to us and I think it also has something to do with accusations that the meat is greasy and gamey.
Truth be told you are eating an animal that spends much of his life on the move and eating nuts. These creatures are delicious and should not be overlooked. This is not a meat source only for survival.
Breaking down squirrel is very easy.
Electronic Humane Rodent Zapper – Effective Mouse Trap Killer for Rats, Mice – No Poison Use – 7000v Shock Instant Exterminator – Safe, Mess-Free & Non-Toxic That Works (New & Upgraded)
Cooking Game Meat
If you have never eaten game meat it could take some getting used to.
What you have to understand about game meat is that its the product of an active animal that is eating a natural diet.
Much of what we eat on a regular basis is meat that comes from captive animals with plenty of fat woven into the muscle. For taste, this can be a good thing but the lives these animals live are in juxtaposition to wild game animals.
This lean game meat is not kind to those who overcook it. Meat that is leaner can be really hard to eat if it's overcooked. You can see this in grass-fed beef. Don't let it turn you away from game meat!