Some of the links below are affiliate links. If you choose to make a purchase we may earn a small commission at no additional cost to you.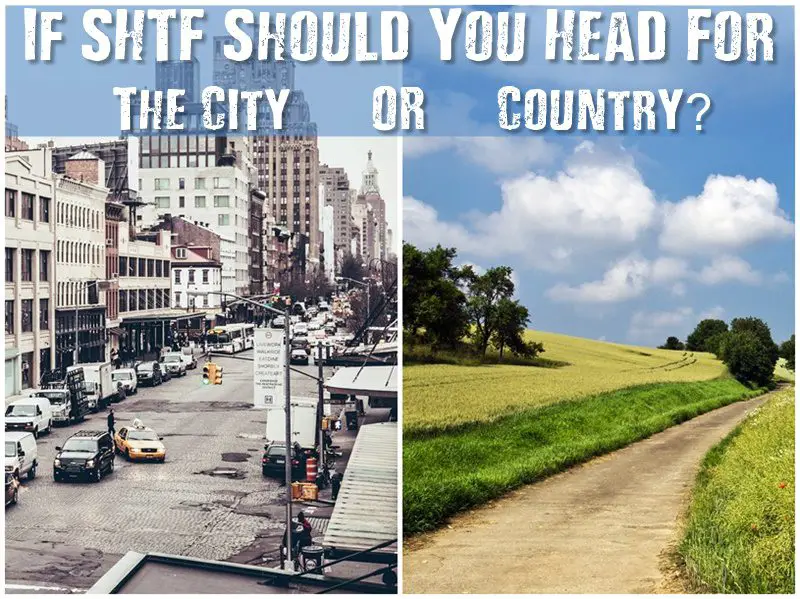 Should you stay in the city or run to the woods? What if your house is burned down – do you find another place in town or head off to build a cabin?
If you already have a bug out shelter, is it the best place to stay if society collapses for many years? Cities have many advantages over being in the woods. There are many people there that can help. There are already buildings you can stay in.
A lot of people will leave the city.
Being in the woods though also has many advantages over being in the city. There's less likelihood of gangs and riots. Of course, no two cities are alike so we are going to look at some considerations for heading to the country or the city in SHTF.
Population
Most of the decision making to head into or stay in a city comes down to population. How many people live in the area you call home or plan on going to. Cities vary wildly! It can be staggering how much change can happen between cities.
For example, the population of Philadelphia, Pennsylvania is 1.28 million people. A 4-hour drive south to Richmond VA will bring you to a southern capital city of just 250,000! So, you need to understand the city and population you are considering.
Terrain
If you are torn between city and country you might also consider the terrain you will have to survive in. Lush forests with lots of game and food might look appealing depending on the season. However, marshes or wide desolate plains might not be as viable an option.
Resources
Looking at both areas which will provide you with the most resources? It's hard to argue with resources. If there is food and water there, and security, you should stay there.
The truth is there are no easy answers to this thing. So, spend some time thinking about. It's always a good idea to stay with your preps if possible.