SHTFPreparedness may collect a share of sales or other compensation from the links on this page.
Weird Cabin In The Woods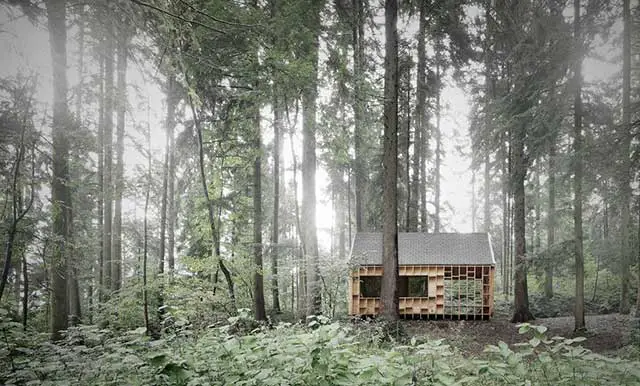 The architect Bernd Riegger has built a refugee house in the middle of the Wolfurt's forest in Austria. The facade made of empty cases and a panoramic window allow a very good light diffusion and quite possibly the weirdest looking cabin I have ever seen. Look at the porch… amazing.
That being said… I love this for some strange reason. If I owned this cabin I would insulate the outside boxes and place wooden siding on to further strengthen the cabin. Also, I think it would be awesome to make some hidden doors on the siding and have lots of storage on the outside, what do you think? I think you could do a lot to this beast and make it a beauty.
Source: www.fubiz.net