SHTFPreparedness may collect a share of sales or other compensation from the links on this page.
The bugout has changed a lot and television, as well. Media, in general, allows people to see the best survivalists struggle on air.
Shows like Survivorman and Dual Survival allow you to see some of the best do what they do.
For many they feel like they could do just what the people on tv do. If you have never spent a few nights in the wild you have no idea how ugly things can get. Surviving in the elements is brutal. Just the weather itself can be a life-threatening and nasty thing. This doesn't take into account the struggle of getting food and water.
If you abandon all aspects of agriculture and just think you can hunt and gather I promise you will run into very real struggles. This may sound like finger-pointing but it's just a reality. Here are some of the biggest issues you will run into first.
Hygiene
Staying clean and in good health can be a big problem when you start living off the land. It's not an easy go and you will find yourself more dirt, beat up and generally nasty feeling than you imagine.
Take a few days and camp in the backwoods, you will quickly start to see just how uncomfortable with your situation you will be. Even cleaning off in a nearby creek will not prepare you for what is to come.
Sleep Deprivation
You are going to be dirty and you are going to either be too cold or too hot for the most part. Most nights are going to be different than your thermostat at home. So you have to understand that sleep deprivation is going to be a very real thing. You will not get good sleep on the ground while being nasty and uncomfortable.
Illness
Because you won't be eating well and you won't be sleeping, well, you are gonna get sick. That is how it works. It only takes a few days of bad sleep to break down your immune system. Add to that some new cuts and wounds to deal with.
You will likely have some malnutrition issues, as well. and you will get sick.
---
Bonus: Root Cellar That Can Be Used as a Bunker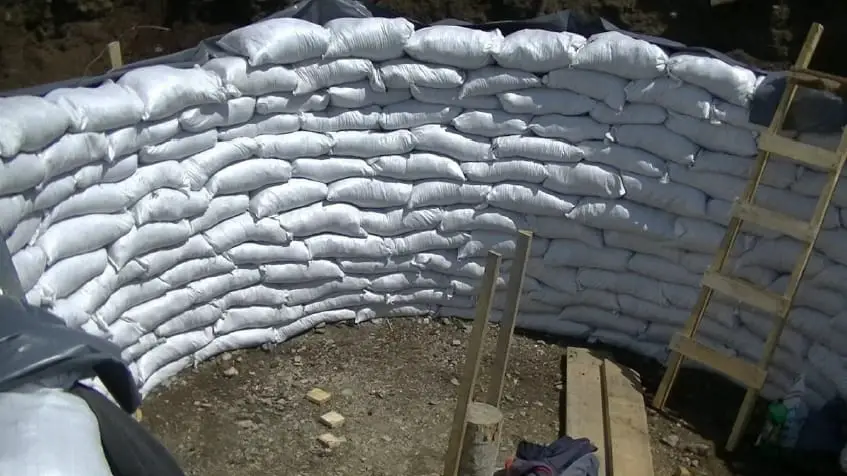 If you can't afford the box culvert option you can look into is building a backyard root cellar that can be used as a bunker.
If you want to learn how to build a backyard bunker like your grandparents had, without breaking the bank, then check out Easy Cellar.
Easy Cellar will show you:
How to choose the ideal site
Cost-effective building methods
How to protect your bunker from nuclear blast and fallout
How to conceal your bunker
Affordable basic life support options
Easy Cellar will also show you how a veteran, with only $421, built a small nuclear bunker in his backyard.