SHTFPreparedness may collect a share of sales or other compensation from the links on this page.
The cattail is probably the easiest wild edible to spot and is the most referenced in paintings and pictures. It is also one of the best sources of food around a water body.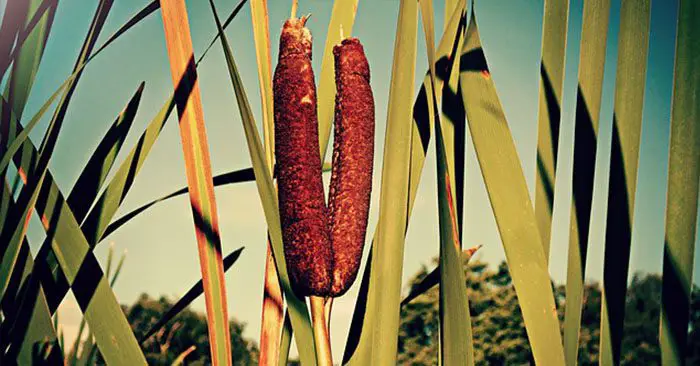 For me, there is nothing better than the young shoots of the cattail. They are almost cucumberish in flavor. This makes them both refreshing and a great source of safe water.
What kind of person spends their whole life surrounded by things that are as alien to them as plants from another planet. Though it may not be as visually stimulating as applications and graphics these plants and trees are what makes up the natural world that you are a part of.
So, just how effective are these little cattails?
Food Sources
All parts of the cattail can be eaten. There are no lookalikes and they are about as easy as it gets to identify. The brown tops can be roasted and eaten, the young shoots are the best and the roots are a starchy tuber that usually tastes like the water source it's in.
Not the best but it's starch and energy. Cattails are a survivors friend, particularly in the food department.
Wild Tinder
There are a variety of plants that can be used to create tinder. However, dried cattails are about the best you can find. This furry bit, once dried is such an easy tinder it's hard to believe.
Cattail tinder needs only a spark from the Ferro rod and it's up in flames. It's perfect for natural bushcraft fires.
Water Sign
One of the most overlooked benefits of being able to ID cattails is the fact that they mean water. FInding water in a survival situation can be the difference between life and death. These plants stick out like a sore thumb and only grow in water.